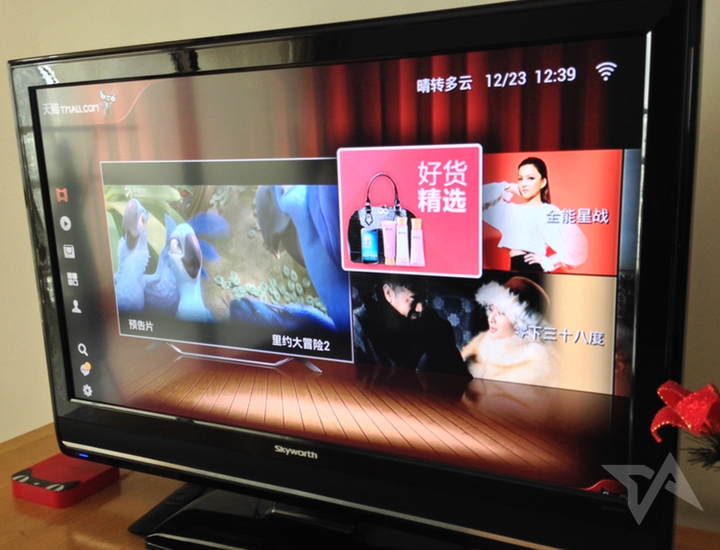 China's online video sites have boomed in recent years, with surprisingly little in the way of regulation compared to the nation's heavily locked-down broadcast TV. Now the nation's 450 million online video viewers watch 5.7 billion hours of videos every month, according to numbers from iResearch. But the honeymoon years of unregulated growth look to be over as China's garrulously-named General Administration of Press and Publication, Radio, Film and Television (GAPPRFT) is about to crack down on the industry.
According to an industry insider quoted by numerous China media outlets – and translated into English by Marbridge Daily – authorities are effectively clamping down on sites and web giants involved in video streaming and smart TVs, including Youku, Baidu (with iQiyi and PPS), Alibaba, Xiaomi, and LeTV. Also under scrutiny is the nation's seven licensed web TV broadcasters, including CNTV, which is the online division of state broadcaster CCTV.
As translated by Marbridge, these are the six criticisms of China's current internet TV industry, covering smart TVs, set-top boxes, video sites themselves, and content such as foreign TV shows and movies:
Proscribed partnerships with online video websites: Online video websites can only act as content providers, and are not permitted to set up dedicated content zones or channels on internet TV platforms. Additionally, licensed platform operators must remove any foreign content provided by online video websites that has not been specifically approved by GAPPRFT.

Unapproved electronic program guides (EPGs): Broadcast and control platform EPG pages do not correspond to the EPGs approved by GAPPRFT. According to internet TV regulations, any EPG updates must be approved by GAPPRFT.

Unapproved terminal products: All internet TV terminal products must be approved by GAPPRFT. Currently, a large portion of internet TV terminals have not been approved.

Prohibited partnerships with telecom operators: Broadcast and control platform operators are prohibited from cooperating with telecom operators to offer real-time broadcast television. Operators must remove any real-time broadcasting services from their platforms immediately.

Illegal online terminal sales channels: GAPPRFT does not currently permit internet TV terminals to be sold online, but all internet TV terminals are currently available through online channels.

Partnerships with internet firms are under investigation: GAPPRFT has demanded that platform operators cease any partnerships with internet firms that are currently under investigation by Chinese regulators.
See: Alibaba is invading China's sitting rooms with new smart TVs
It's possible that nothing will come of all this, as there's always a large gap between pronouncement and implementation in China.
But that first point, which mentions that foreign TV shows and movies streamed by online video websites must be "specifically approved by GAPPRFT" could pave the way for a ban on a number of popular TV shows or movies deemed raunchy, violent, or politically or culturally sensitive. However, that's not clear at this stage.
That stipulation about "dedicated content zones or channels" could force the likes of Alibaba, Xiaomi, and LeTV to remove themed portals that they created for the convenience of users, such as a channel dedicated to recent football news. It could also kill off Alibaba's desire to establish a sort of Netflix for China using content syndicated from Lionsgate, the studio that makes shows such as Mad Men and Orange Is the New Black.
The fifth point, about no formal approval for smart TVs and set-top boxes to be sold online, will impact all the web giants with their own smart TV hardware that they sell online, such as Alibaba (with its Tmall-branded set-top box), Xiaomi, Baidu, and LeTV. We've contacted a number of companies affected by this and will update if they're able to comment.
(Sources: Phoenix Tech (in Chinese) and Marbridge Daily)