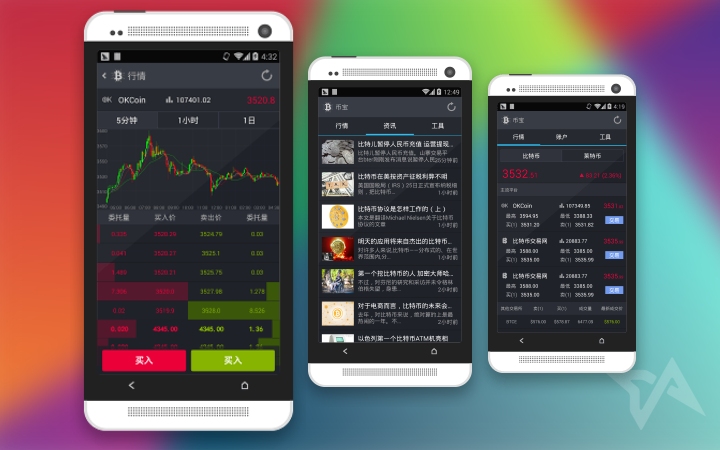 Bitcoin enthusiasts in China now have a slick and good-looking bitcoin trading and wallet app. The new app for Android is called Bibao, which is a portmanteau for 'bitcoin wallet' in Chinese.
Bibao is the product of startup bitcoin trading exchange Bihang, which was previously only accessible via its website. The app is tied to that exchange. Technode spotted the app upon its launch yesterday (no April Fools' joke) and explains that it supports Bitcoin and Litecoin. Users can view real-time rates, check their balance in bitcoins or Chinese RMB, receive price alerts, and trade in its no-fees (yet) exchange. There's even a section of aggregated cryptocurrency news.
(See: Here's where all of Asia's Bitcoin ATMs are located)
The year-old startup bitcoin exchange has funding from IDG Capital. The team's two co-founders met and decided to work together thanks to IDG partner Feng Li. The Bihang duo are Jiang Changhao, a former research scientist at Facebook, and Wang Hao, who used to work at Goldman Sachs.
The crew (pictured below) are currently being incubated at Microsoft's China Accelerator in Beijing.
Bitcoin and all other cryptocurrencies are operating under a dark cloud at the moment. One reliable Chinese business newspaper says it has seen a document stating that all China's banks must soon de-fund all bitcoin trading sites so that they no longer have any bank accounts or connections to the traditional banking system. China's central bank has not yet made an official ruling beyond its December declaration that bitcoins cannot be used as a currency in the country.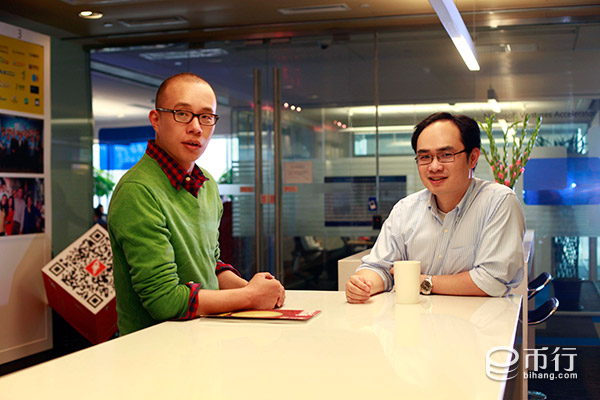 (Source: Technode)