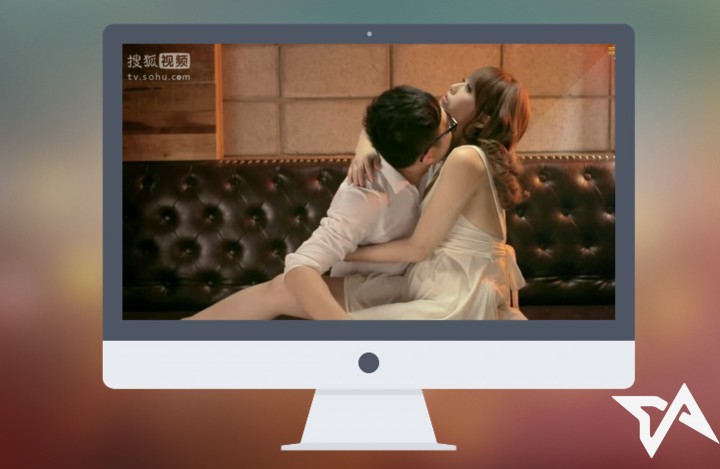 Just days after The Big Bang Theory and other American TV shows got the smackdown, another popular entertainment series has been pulled from the Chinese internet, though this time government authorities are picking on one of their own. According to iFeng, the popular domestic web series Dior Man (or in Chinese,  "Diaosi Nanshi," which roughly translates to "loser man") has been yanked from Sohu's (NASDAQ:SOHU) video streaming site. Searching for the show's name on Sohu's video page now yields no results – which ought to raise eyebrows, since the series is a Sohu original.
What's Dior Man? We've yet to dive into the series ourselves, but judging by available summaries and clips, it looks like we should. Arriving on Sohu in late 2012, the show depicts nerdy male office workers in their twenties and follows them as they go on dates with various attractive women, which are usually portrayed by famous models and celebrities. Spend a few minutes watching it and you'll get an idea of how the show embraces sexual tension and raunch. The word 'diaosi' in the show's title is a popular expression in China that refers to losers, geeks, or subversive sub-cultures.
iFeng states that the the show's episodes have been streamed over a billion times, making it one of Sohu's flagship series. Neither Sohu nor any government bureau has issued a statement explaining the show's removal, but an "unnamed analyst" tells iFeng that Dior Man may have been removed because it featured Japanese adult film star, which could rattle the bones of some censors.
Dior Man's disappearance from Sohu marks the latest instance in what looks like a government crackdown on streaming video content. The motives for the crackdown, however, are anyone's guess. Over the weekend, China's State Administration of Press, Publication, Radio, Film and Television (SAPPRFT) ruled to pull four American TV shows from the Chinese internet – The Big Bang Theory, The Good Wife, The Practice, and NCIS. 
Some observers guessed that SAPPRFT made the move as part of a typically ham-handed and misguided attempt to clean up the Chinese internet. Specifically, the shows' disappearance looked timely considering it came days after police took staff members of Chinese web portal Sina into custody for allegedly allowing pornographic content to circulate online.
But that's just one side of the story. The Big Bang Theory is hardly R-rated material, and right when domestic media coverage of the removals reached their apex, Caijing revealed that state broadcaster CCTV would itself air a 'clean version' of the popular sitcom, along with a clean version of Game of Thrones.
It seems likely that Chinese state broadcasters fear that they will lose viewership to a new generation of consumers who gravitate towards entertainment that's on the web, where content is available on-demand, and where said content is likely to be a bit racier (and therefore more interesting). Yet Charles Zhang, CEO of Sohu, told iFeng that he believes the mysterious removals of the television shows is likely related to content, and that the video streaming industry doesn't impose an obstacle to the health of traditional broadcast television.
Over 450 million people in China watch online video regularly, marking about 80 percent of the country's internet-connected population. The industry remains ripe for growth, as evidenced by Alibaba's recent $1.2 billion investment in Youku Tudou, one of the country's leading sites of its kind.
(Source: iFeng)