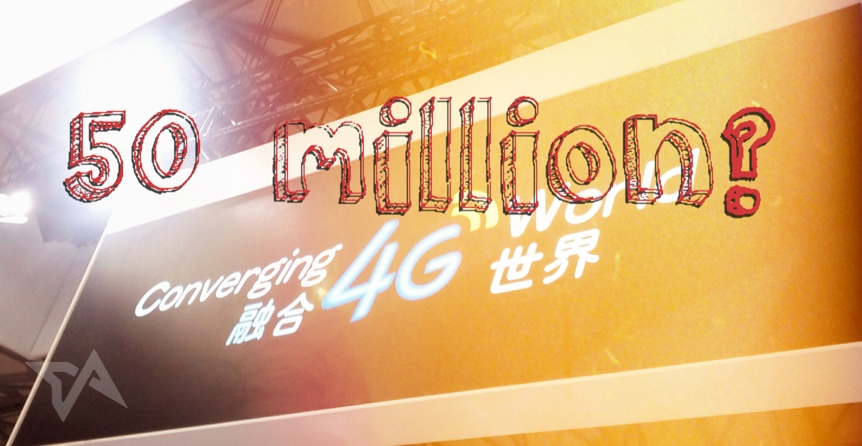 China's Ministry of Industry and Information Technology (MIIT) is hoping to see up to 50 million subscribers to the nation's relatively new 4G network by the end of the year.
MIIT's Wen Ku says that 30 million would be a conservative number for the 4G user-base, while 50 million is more optimistic. For a sense of scale, China had 417 million 3G subscribers at the end of 2013.
(See – IDC: Samsung continues to take the lead the smartphone market in China)
China Mobile (NYSE:CHL; HKG:0941) switched on its 4G network mid-December, but it's limited to a handful of key cities for now. The two other telcos, China Telecom and China Unicom, have yet to roll out LTE. So China's uptake of 4G will be stunted by the slow and gradual roll-out across telcos and more areas of the country. But China Mobile believes it will have more than 344 cities covered by the end of the year.
Another stumbling block is the lack of affordable 4G devices in the China market. Apple's iPhone now supports 4G in the nation, but mass adoption won't happen until more affordable brands, like Xiaomi or Coolpad, roll out enticing LTE phones.
(Source: Marbridge Daily and Techweb)
(Editing by Josh Horwitz)