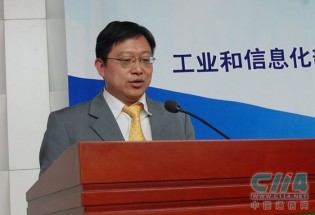 On Friday, Telecommunications Research Institute expert Mo Yi announced new forecasted data which predicts China will have 60 million 4G TD-LTE subscribers by 2016, and will account for around 40 percent of the world's TD-LTE users. That certainly sounds like good news for China Mobile, the company that will be operating the nation's TD-LTE network.
It also seems like a pretty optimistic proposal for a nation that doesn't even have a 4G network right now. But China Mobile has been waiting for years to roll out its TD-LTE network and has test stations in many major cities already. There are signs that Chinese authorities may permit the operation of a commercial TD-LTE network before the end of this year. If that happens — and it's still definitely an if — that would give China Mobile's network two full years to grow into that 60 million number.
But could the network grow fast enough? Assuming the network is launched late this year or early in 2014, China Mobile would need to average around 2.5 million new subscribers each month to hit the 60 million mark within two years. If we look at the company's 3G growth numbers, that certainly seems possible; the company added more than seven million users this past January alone.
Ultimately, though, whether or not 4G catches on will likely depend as much on the pricing as anything else. China Mobile's 4G plan in Hong Kong costs between HK$48 and HK$188 ($6-$24) per month, which is pretty affordable, but the plans for mainland China are likely to be priced differently, so we'll have to wait and see.