Looking at data from the China Internet Network Information Center (CNNIC), it's clear to see that China is set to pass 400 million mobile internet users next month. Indeed, with 390 million in June of this year, and factoring in an average growth rate of just under eight percent, we project there will be 420 million mobile web users in China by the end of this year.
In terms of the total number of Chinese netizens, that will rise to an anticipated 570 million by the end of this year, assuming average growth per half-year of five percent: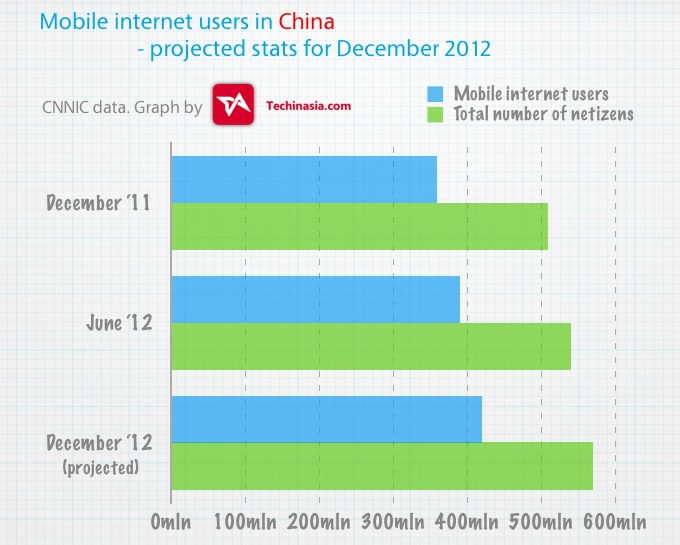 Here's the historical growth going all the way back to the summer of 2008 when there were a mere 70 million mobile internet users in China: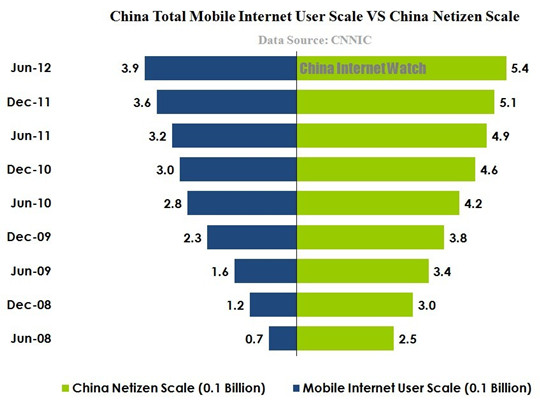 As we noted recently, Asia is pushing forward this new era in web accessibility, seeing 192.5 percent growth in mobile internet traffic since 2012. At the heart of that are affordable smartphones – especially Android-powered ones. This year, Canalys notes, China accounted for 27 percent of the 158 million global smartphone shipments.
[Source: CNNIC data; via ChinaInternetWatch]