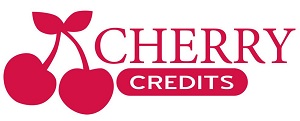 Cherry Credits, an in-game digital currency by a Singapore company of the same name, can now be purchased at 366 EB Games and 650 7-Eleven stores in Australia.
The news was announced last week by prepaid product and transaction services company InComm, which has partnered with Cherry Credits on this endeavor. 
Australian gamers can now purchase Cherry Credits through physical scratch cards, which would enable them to make transactions on hundreds of online games. The cards will be sold in AUD10 denominations.
"Cherry Credits have always been a cost-effective and convenient way of reaching out to a wider demographic of gamers, especially to those who do not have access to credit cards," said Addison Kang, CEO of Cherry Credits.
Addison's company offers an e-wallet system and physical scratch card distribution across 100,000 points in Singapore, Malaysia, Philippines, Thailand, Indonesia, and Australia. Cherry Credits can also be purchased in US, Europe, and Middle East.
Their system benefits game creators by bringing convenience to their users when making online payments.