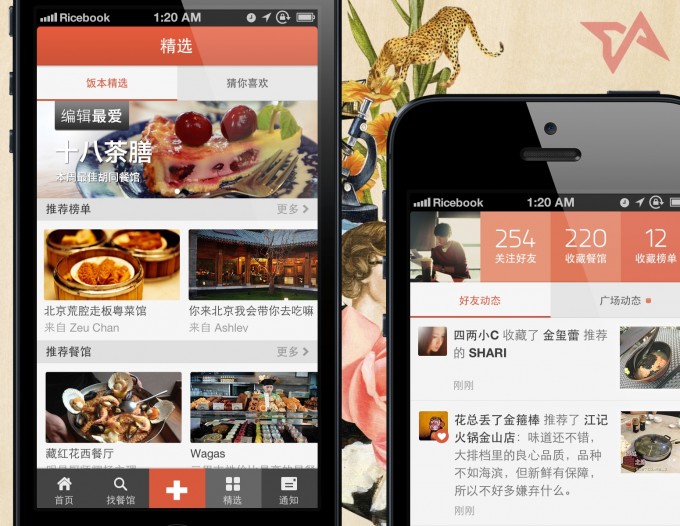 Chinese foodie app Ricebook is no longer sitting on an empty stomach – 36kr reports that the IDG ventures just led a series B funding round for the company amounting to $7 million. China's Ceyuan investment firm also participated in the investment.
What's Ricebook? It's a social app for mobile devices that lets users take photos of dishes in restaurants and share them with friends, who can then like, dislike, or comment on them. Ultimately, users can accumulate a record of the eateries they and their friends like and dislike.
Since we first wrote about Ricebook in May 2013 the startup has since introduced an Android app, though we haven't been able to dig up any relevant stats on user numbers. According to Yicai, as of July 2013 the app had over 200,000 users – not quite enough for the free-to-use app to monetize.
The Ricebook team tells 36kr that the funds will be used to expand the staff and ramp up its presence in more cities across China.
When it comes to food apps in China, Dianping remains the king – the startup offers up Yelp-esque listings and reviews along with table booking and take-out services. That startup just got a huge boost earlier this year when tech giant Tencent purchased a 20 percent stake in it and floated Dianping integration over on to WeChat. Of course, There's always opportunities for well-designed apps like Ricebook to reach into users' wallets as long as they maintain a core of devoted and active fans. Other Chinese social apps with food on their mind include Aimeiwei and Fanqie Kuaidian.
Editing by Steven Millward