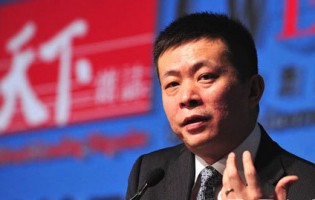 At a conference last night in Taipei, Sina (NASDAQ:SINA) CEO and Chairman Charles Chao spoke about the importance of Sina Weibo as a channel for marketing. To that end, Chao says, Sina is hoping to boost enterprise weibo accounts from the 100,000 or so it has currently to 1 million over the next year. "This is a very important direction for this year," Chao said.
Chao also emphasized that multimedia will be important for weibo going forward, as more video and audio content is shared on the social media service.
What Chao didn't mention, unsurprisingly, is that Sina Weibo is fast approaching the March 16th deadline for real-name user registration. New user numbers have been way down since January when the service began requiring real-name registration for new users, and active user numbers are expected to fall off a cliff when the restriction goes into effect for all users on March 16.
Sina has been tight-lipped about the impending weipocalypse, but Chao's emphasis on business and marketing accounts at yesterday's forum in Taipai may be one kind of coping strategy, as businesses almost always register real-name accounts to prevent fake/imitation accounts from popping up. Of course, Weibo will be a far less useful marketing channel for companies after its user numbers decline — and they almost certainly will decline, steeply — but we suppose it could always be useful as a B2B marketing channel.
But we'll have to wait until next month to see what Weibo really looks like after the real-name requirement goes into effect. Personally I think it's going to be bad — and the Chinese Academy of Social Sciences agrees with me — but only time will tell.
[Via Sina Tech (the image, too)]