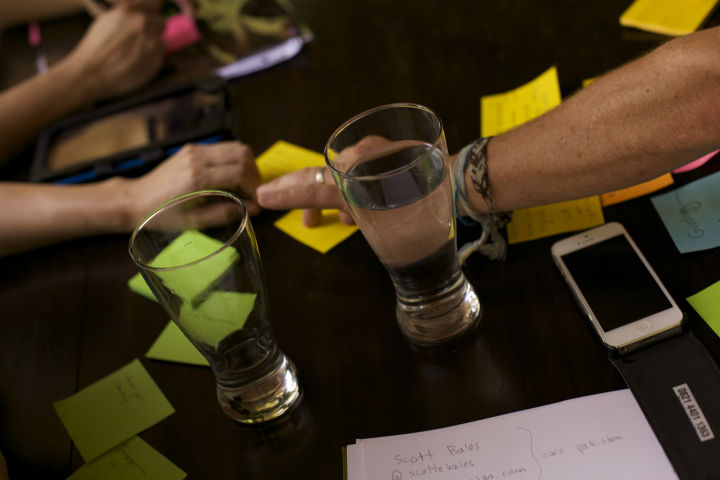 Most entrepreneurs see a company with the word "ventures" tacked onto the end and naturally assume it's a VC or private equity firm, and rightly so. At first sight, it may seem like Grace Clapham's Change Ventur.es, headquartered in Bali, runs in the same vein as the other startup investment players located on Indonesia's resort island. One may even think Change Ventur.es acts as an incubator or accelerator, working hand-in-hand with Michael Bodekaer's world-famous Liv.it group (formerly Contenga International). None of these thoughts would be true.
Does not compute
Born in Jakarta and educated in Singapore, Clapham is no stranger to to the break-neck speed of Southeast Asia's startup scene. "I would say Change Ventur.es can be thought of as the phase before considering whether or not to join an incubator or accelerator program," She clarifies. "People come here for a few reasons, but mainly we try to help them realize the direction they want to take with their careers."
According to Clapham, her program is, in fact, the very opposite of an accelerator. Change Ventur.es is a "decelerator," an inherently counterintuitive term in the field of entrepreneurship, and a completely unfathomable idea in Jakarta's ride-or-die startup culture. Clapham characterizes her decelerator as a place where startups and would-be entrepreneurs can come together, reflect on their careers, and slow down the decision making process. The overall goal is for participants to know whether the career track they're currently on is really the right one for them.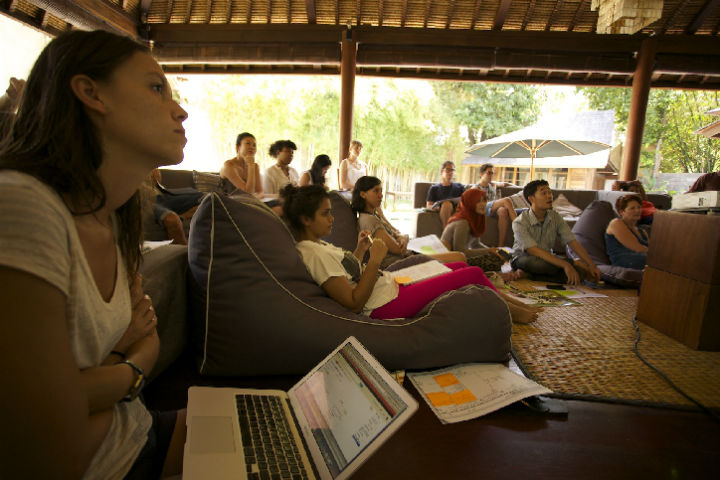 See: A tech startup ecosystem in paradise
Change Ventur.es has done well for itself. So well that, in March of this year, Clapham was able to launch a new program, which she and fellow co-founder Solonia Teodros dubbed the Change School. The new program has been operating since 2013, but according to Clapham it officially launched in March of this year. The program lasts for three weeks and consists of three key stages.
The first phase of the Change School allows entrepreneurs and worker bees alike to take honest introspective stock of their careers thus far and think deeply about their ventures. The second stage guides members via peer-to-peer mentorship sessions, brainstorming, and constructive workshops. In the end, participants create their own action plans for professional moves that will take effect after the Change School comes to an end.
"The idea we really try to drive home is 'life by design,'" Clapham says. "I have a lot of personal experience with this because I ran my own company for three years. But then somewhere down the line I thought, 'Is this really the life that I want?'"
All-inclusive inspiration
While indeed helpful, noble, and to some people, a completely priceless experience, at the end of the day, Clapham's Change School is still a business. The Change School turns a profit just like any other, and the price of admission is not cheap. Not unlike a lavish vacation getaway, the program provides all the amenities guests may desire and then some, ranging from meals, rooms, and mentors to surf lessons, excursions, and yoga sessions. The Change School's Queen Room is priced at US$4,000 per person while the Twin Room runs US$2,950 per person.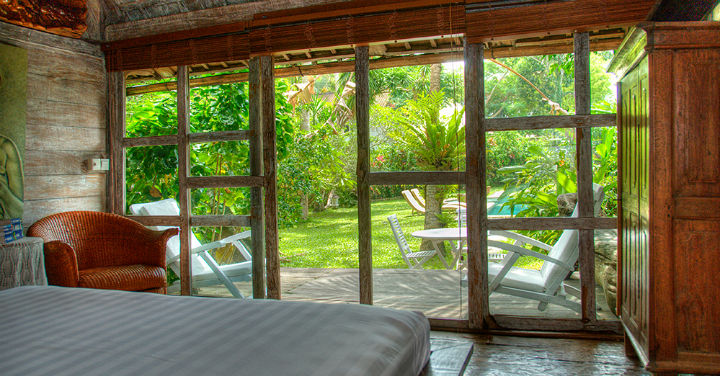 Although the Change School is a deceleration program, Clapham has no plans to decelerate the program itself, and openly shares her plans to establish a new Change arm in yet another scenic Asian backdrop come early 2015.
"Bali already has the beach and island paradise feel to it, so this time around, I want to go for something in the mountains," she explains. "Right now we're looking at new locations in Sri Lanka and then maybe India."
[UPDATE: The Change School is actually the overarching brand, whereas Change Ventur.es is the company's signature program, not the other way around. Change Ventur.es began as a pilot program in 2013, and subsequently The Change School was established. The three-week program within The Change School is Change Ventur.es.]