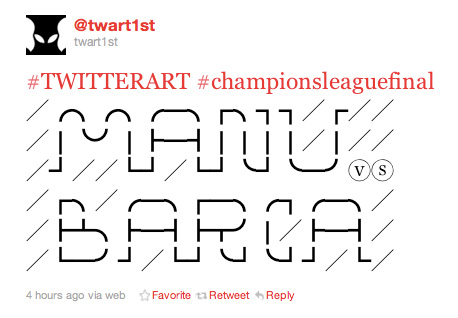 Grab your beer and chips. The Champions League Final between Manchester United and Barcelona will begin in about two hours time. As I write this, #ChampionsLeagueFinal is trending on Twitter in India, Singapore, Indonesia, and Malaysia. In addition to  cricket, football enjoys massive popularity in India as well. Indonesia, Singapore and Malaysia are also enthusiastic football nations.
It is interesting to witness converging interests between sport lovers and Twitter users. We saw lots of football fans using Twitter during last year's World Cup too.
The popularity of football on Twitter in Asia provides a reason for sports advertisers to test market Twitter's effectiveness. Unlike Facebook, Twitter doesn't provide targeted ads.
Nonetheless, Heineken (which is also the official beer for Champions League) has been quick to act. Did anyone notice the promoted tag #StarPromote? Heineken's #StarPromoted campaign was recently rolled out to ride the Champaions League buzz on Twitter. Clicking on the promoted link will lead you to a Facebook app named Star Player, which allows football fans to go head-to-head with friends in their own private football league. Unfortunately, the Facebook app will only work 30 minutes before the match starts.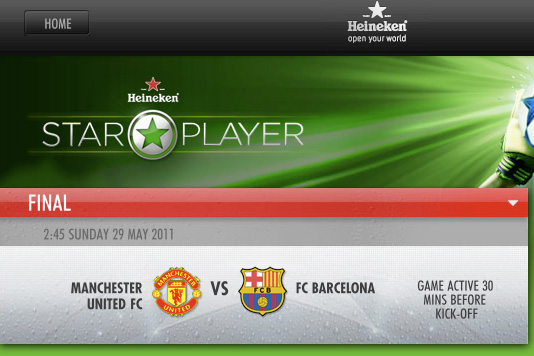 The restriction puzzles me and from a users' point of view, and Heineken's digital campaign looks a little disorganized. The wait effectively dilutes your excitement, and I can't help but wonder if anyone would remember to log on to the app minutes before the game starts.
Sorry Heineken, but I don't think I'm checking out your Facebook app. My eyes will be on the game instead.