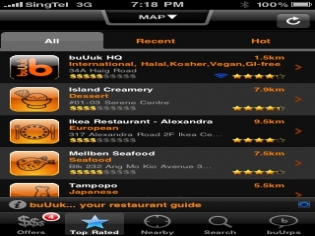 Founded by Saumil Nanavati and Bernard Leong, Chalkboard was in my opinion one of the more promising startups in Singapore. But news about them closing shop hit me hard yesterday. The Chalkboard founders held a party to mark their closing, and it was fun hanging out with friends. But I have to admit that I was shocked to learn the news in this manner — through a pizza party.
Saumil and Bernard are my friends who also taught me how to be a better entrepreneur. They are a few of the key people who I can trust to give me honest feedback from time to time about our own progress. It's sad to see Chalkboard closing doors.
CEO and co-founder, Saumil Nanavati told me that sales were actually growing and there were VC options on the table. But the founders' goals are ambitious. They wanted to be the best location-based ad network in the region. Like what the Samwer brothers would say "either be number one or let's not bother at all." So even with the resources and offers available, they still chose to fold because they believe it can't help them reach their goals. Like any entrepreneurs, Saumil insisted that Chalkboard is disruptive and thought that the market isn't ready for it. It is more suited for the U.S market where Saumil actually spent 300 days a year to build its base there. Unfortunately, things didn't go well.
I believe the best is yet to come for them. This experience, as I see, is just a learning phase. It's painful but perhaps a necessary medicine to become even better entrepreneurs. There is no shame in closing down and I believe Saumil and Bernard will one day connect the dots and point to this Chalkboard experience as one that contributes greatly to their future success. After all, the journey of an entrepreneur isn't a sprint, it's a marathon. Chin up, guys.