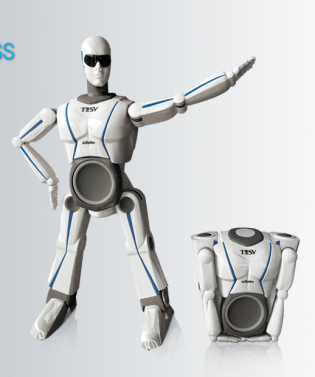 When you think of Vietnam, usually robots are the last thing that springs to mind. But, thanks to a little creation called mRobot, robots are exactly what Vietnam is becoming known for this week at the Consumer Electronics Show (CES) currently taking place in Las Vegas.
TOSY – which stands for Technology, Originality, Satisfaction, and Yearning – is the first Vietnamese robotics company, making giant robots, personal robots, industrial robots, and high-tech toys. The company is based in the capital, Hanoi, and it has an impressive record already:
The TOSY AFO, an illuminated toy boomerang, was featured on David Letterman's Late Show.
The same AFO topped the chart as the 'Top Tech Toy of 2011' at the Toy Fair in New York
TOSY's TOOP holds a Guinness World Record for the world's longest spinning top (yes, it's motorized), which spun for a full 24 hours.
The little mRobo has quite a few skills of its own – it was spotted this week at CES dancing Gangnam Style, shaking hands with Justin Bieber, and generally being awesome all over CES.
Basically, mRobo moves its shiny metal butt along with any music. It weighs 1.5kg and transforms from a small speaker that's just 20cm tall into a dancing robo-man measuring nearly half a metre tall. With 2GB of memory, it can hold up to 500 songs. mRobo's software analyzes the beats and rhythms of the music and syncs its dance moves accordingly. It can bust moves (see the video below) to any beats that it hears, like music it's playing or music streamed via Bluetooth. The mRobo costs $200.
TOSY's two upcoming projects are full-sized humanoid robots that are considerably bigger. One can play ping pong and the other is a waiter/bartender.
[UPDATED: Reader Thang Le points out that this is a much better vide of the robot]:
Check out mRobo as he dances with the Bieb: