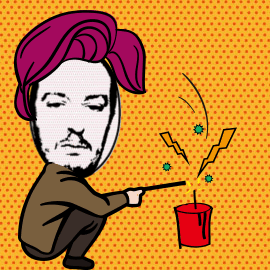 Chinese New Year is just one week away. If you're celebrating it, you're probably preparing things like food and fireworks. You might also want this new iPhone app called Give a Gif that lets you stick your own face in one of a variety of Chinese New Year themed GIFs.
The Give a Gif app is made by the social media mavens at Ogilvy & Mather China. They created it so that the GIFs can be shared via social media. And so Give a Gif has options for you to share your animated visage with buddies on WeChat (including to the WeChat Moment wall), QZone, Sina Weibo, and Tumblr.
The new app doesn't just have Chinese New Year GIFs, and there are two other sections for themed GIFs – "agency" for GIFs related to creativity, and "do" for work-related GIFs. A few of them have speech bubbles where you can insert any text. Here are some screenshots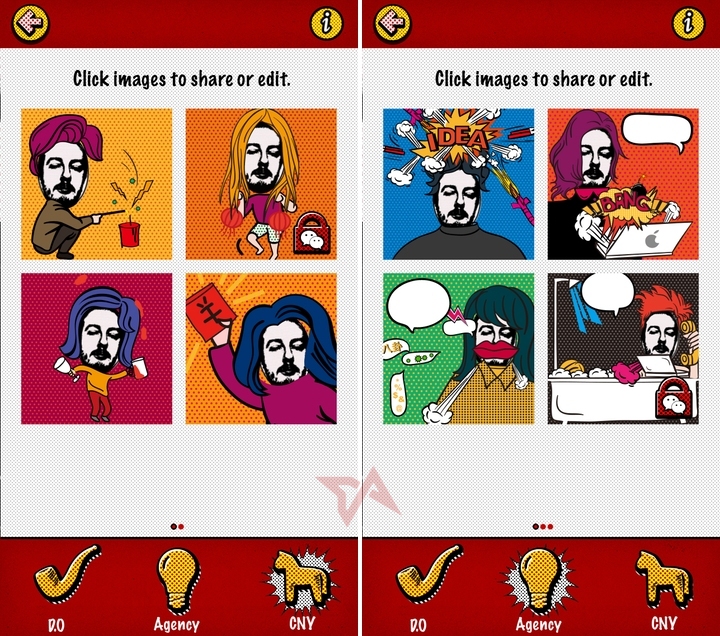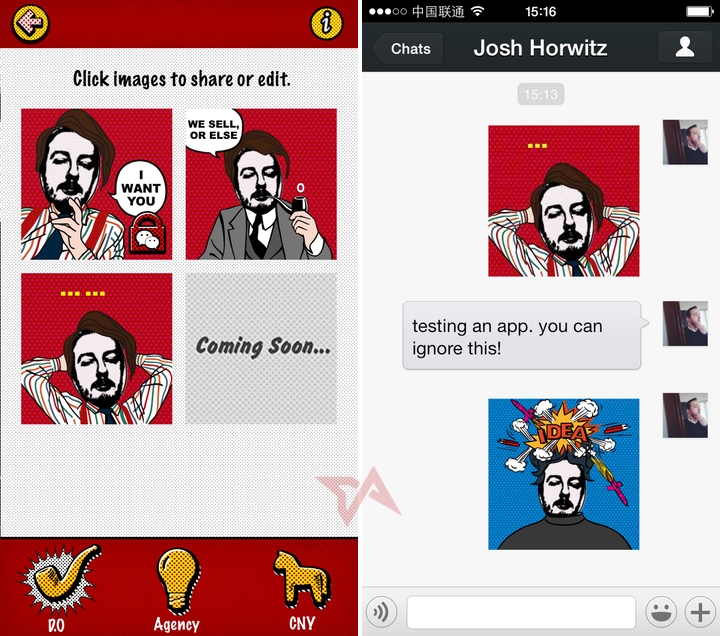 During last year's Chinese New Year, China's web users posted a whopping 34,977 Sina Weibo posts in the first second of the snake year. For the upcoming year of the horse, that number will surely rise, and WeChat will make up a growing number of festive salutations as well.
Give a Gif lets you save your GIF creations, but unfortunately you can't download the finished item to your camera roll – so you'll have to rely on social sharing. And if you're sharing to Sina Weibo, there's no way to add a personal message, which is weird.
The Give a GIF app is free for iOS.
(Editing by Josh Horwitz)