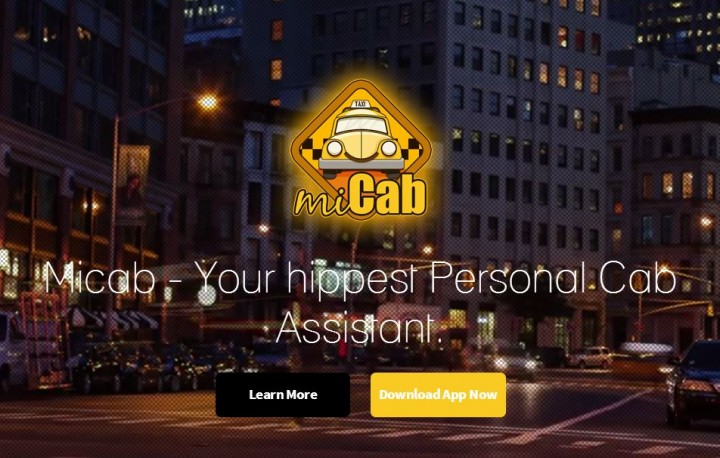 Taxi hailing app Micab started operations in September with the aim of giving Cebu citizens easier access to city cabs. But its ambition was quickly hindered by problems with its business model. Now, it's relaunching in hopes of offering an even better service to drivers and passengers in the city.
MiCab used to convince drivers to use its app by giving out smartphones, the cost of which drivers would pay back in increments. MiCab co-founder Eddie Ybanez says that this part of the business failed to bring in revenues. He explains:
The problem with giving out smartphones is that drivers think they own them, and sometimes they opt not to use the app while driving. Some drivers were even taking the phones to their houses after a shift, and not bringing them back into the cab the next day.
Now, MiCab sells tablets sporting its app to taxi operators, which then pay for the devices in cash. Since it first implemented this new policy, MiCab claims that around 90 to 95 percent of its partner taxis have used the app on a daily basis, and the startup is seeing an average of 20 bookings per day across its participating fleet. To date, 120 taxis under its exclusive dispatch partner, Ken Taxi, have already placed tablets in cars.
Ybanez claims that the new policy helps level the burden of educating drivers more evenly between MiCab and the dispatcher.
Education is the most important factor as to why [the previous model] didn't work. It's hard to force the driver to attach the phone to the taxi and use it to get bookings. So instead of managing the drivers, we opted to let the operators own the tablet and mandate the drivers on what to do. We are also conducting regular seminars to educate the drivers.
(See: Uber and Tripid hit speed bumps as the Philippine government cracks down on transportation apps)
MiCab hopes to increase its partner fleet quickly, targeting at least 200 vehicles on MiCab before its official relaunch in May. By the end of the year, it expects to have at least 700 taxis using its technology.
The startup charges a fee of Php 10 (US$0.22) on top of the meter rate, which was previously at Php 5 (US$0.11). But it installs free WiFi in all of its partner taxis as a value-add for the passengers. Also, to generate even more revenue, MiCab has integrated location-based advertisements in its app, which will be displayed while passengers are en route to their destination.
MiCab is available for a free download on Android. An iOS version is expected to arrive in the near future.