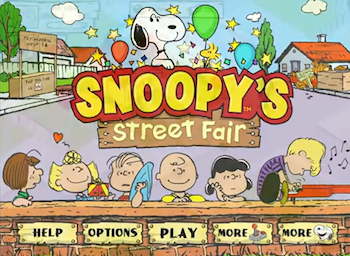 In its second quarter briefing Japanese game developer Capcom (TYO:9697) noted that it hopes its upcoming iOS title Snoopy's Street Fair can outperform its wildly successful game Smurfs' Village. *Snoopy is set to launch in Apple's app store on November 17 according to Touchgen.net.
The game is from Capcom's Beeline social game subsidiary, and the company hopes that it will help further grow its global brand. Besides finding success on iOS, Capcom has recently brought Smurfs' Village and Street Fighter to the Android platform as well.
As a longtime Peanuts fan, I confess that I'm really looking forward to Capcom's Snoopy on iOS. The recently released trailer will bring back a flood of memories for fans of the popular comic strip, and it will no doubt attract many first-time gamers as a result.
Imagine parents' ears perking up when they hear the familiar piano tune as their kids play Snoopy! This one is going to do really well, I think.
[Photo: itopnews]