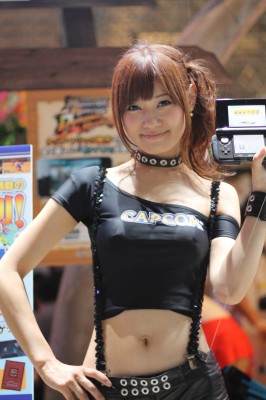 Japanese game-maker Capcom (TYO:9697) has just announced that its Monster Hunter 3G for Nintendo's 3DS has shipped over one million units in Japan. The series has sold 20 million units in total since it originally launched in 2004.
The success of this latest title is likely one of the main reasons why the Nintendo 3DS has enjoyed a happy rebound, as the console will likely pass the four million mark earlier than anticipated after its disappointing start and subsequent price slash earlier this year.
Meanwhile back in the states…
And while Capcom appears to be pleasing its fans at home, some gaming fans abroad are getting their controllers all in a tangle over the recent release of Megaman X for iPhone. Capcom may have been trying to appeal to gamers' nostalgia, but many seem to think that the less-than-stellar graphics and retro music are indications that the company just phoned this one in.
I'll be giving it a look over the next few days and will return with my impressions soon. Personally I don't mind the old-style game so much as I do the fact that there is no iPad version. You can see the trailer for the iPhone version below.