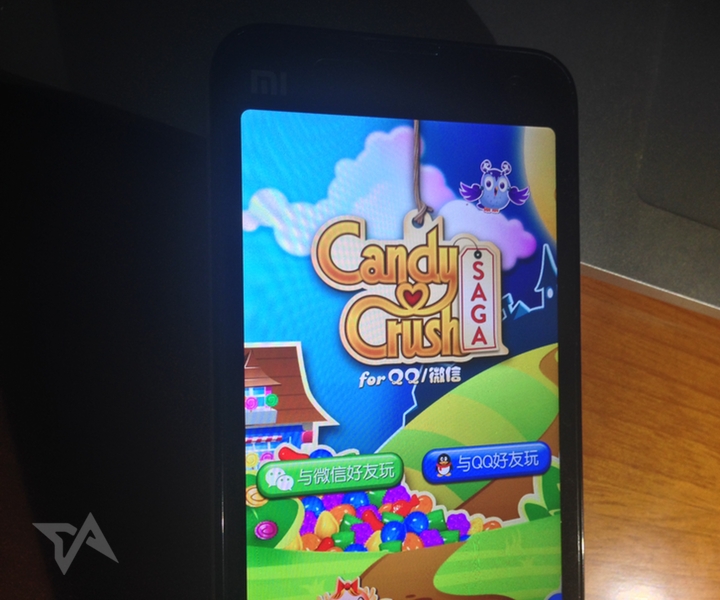 A full year after WeChat rolled out its social gaming platform, the popular messaging app finally has a foreign-made game in its portfolio. Over the weekend, the hotly anticipated WeChat edition of Candy Crush Saga rolled out on Android. An iOS version will likely arrive soon.
The WeChat edition Candy Crush Saga can be tied either to the messaging app or to QQ, the IM service that's also run by Tencent (HKG:0700). At the moment, Candy Crush Saga for WeChat is only available via Tencent's AppGem app store, and can only be used by those with a special invitation code. The game is here. This new edition od Candy Crush Saga has a large number of one-star ratings from people frustrated at not having an invitation code and are therefore unable to progress beyond the social login screen (pictured above).
See: Temple Run 2 dashes to 130 million users in China
In Tencent's most recent financial report (for Q1 2014), the Chinese web giant saw online game revenues – across its web empire, not just on WeChat – increase 23 percent quarter-on-quarter to RMB 10.39 billion (US$1.67 billion). Mobile games tied to WeChat or QQ brought in RMB 1.8 billion (US$289 million) in revenue in Q1, which tripled from the end of 2013.
We've been told by a source in the games industry that Fruit Ninja for WeChat will launch soon as well. We've been waiting on that arriving since we first heard of it last November.