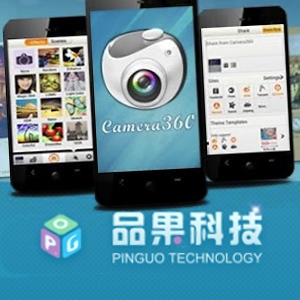 The Chinese startup behind the popular photographic app Camera360 has secured nearly US$10 million in series A funding, led by Singapore-based Gobi Partners and US-based Matrix Partners. The team behind it is Pinguo, which also makes the Viddy-esque app Movie360.
The funding was revealed by Gobi's MD, Tong Weiliang, who also confirmed the financing figure.
Pinguo says it has over 30 million users across its three image-filtering apps for Android and iPhone (there's also the PhotoShop-esque Photo360). The app makers are located in southwestern China's Sichuan province, far from the usual startup hubs around Beijing, Shanghai, or Guangdong. CEO Xu Hao has told Chinese media that he's already working on some series B funding that could be wrapped up in the second half of the year.
Camera360 was one of the first Chinese-made apps to go global, so far racking up over five million downloads on the Google Play Store (for Android) alone, where it has an exemplary four-and-a-half star rating.
The last time we saw Matrix Partners in action, the VC fund was backing the Taiwanese social gaming devs SNS+, while Gobi recently installed entrepreneurial and cultural maven Shaw Soo Wei as a Singapore Fund partner.
Find all of Pinguo's apps on its homepage.
[Source: Sohu IT news – article in Chinese]