Ever since I've heard of it, TrueCaller has been a must-have phone app for me. It not only acts as a global caller ID, but also helps me block spam calls from strangers and tele-marketers. It has been only two years since its first release, but TrueCaller serves users in countries from all over the world and has a comprehensive crowd-sourced address book with millions of contacts in it. The TrueCaller team shared some interesting statistics with Penn-Olson: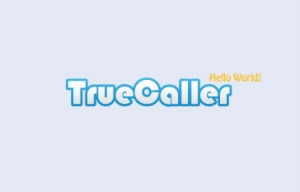 Users in India: 470,000
Users in Asia: 665,000
Users around the world: 1,600,000
Users on Symbian: approx 900,000
Users on Android: 300,000
Users on iOS: 300,000
Users on Windows: 100,000
Spam numbers reported numbers in India: 335,000
New spam numbers reported every day in India: 1,600
Spam numbers blocked using TrueCaller every day in India: 11,000
Searches in India per day: 244,000
Searches in Asia per day: 447,000
To get more background on these numbers, we got in touch with the founders, Nami Zarringhalam and Alan Mamedi.
---
Why and when was TrueCaller founded? What inspired you to create it?
---
TrueCaller was founded in July 2009 by Alan Mamedi and myself, Nami Zarringhalam. The reason we created it was because we needed the service ourselves and we had some basic development knowledge. After having developed a first version we uploaded it to a popular developer forum for others to use as well. Within the first few days we already had 10,000 installs. That's when we decided we wanted to pursue this further.
---
Can you describe the main features of TrueCaller?
---
TrueCaller is an app that aims to give as much information as possible about the people you communicate with. So if there is a unkown number calling you, we'll try to find the name of that person or company and even if it is a spam caller so that we can warn you about it. In addition, if your friend or colleague calls you, we'll try to give you as much information as possible from your social networks such as Facebook or Linkedin, so that you are always up-to-date with what's going on with the people you care for and really communicate with.
---
How does TrueCaller work on a technical level?
---
TrueCaller connects to white and yellow pages all over the world which means if there is public data available in your country, we'll try to access it and share that data with you. However in most countries of the world, this data isn't publicly available and it is definitely not free. So in order to access and distribute this data we decided to crowd-source the information. Therefore when you start TrueCaller you will get the possibility to share your phone book, and in return you will get access to search other users' shared phonebooks. But in order to protect our users and their data we have also made it so that you can only search the crowd-sourced data by already having the number and then getting access to the name. This means the phone number is effectively turned into the key needed to open the vault for information associated to that number.
---

Where are you based? And how big is the team?
---
We are based in Stockholm, Sweden, and are currently working with a small team of five people. But in addition to this we also have very active board members who help us with corporate, marketing and legal questions.
---
On which OS platform are most of your users? Android, Symbian, iOS, Windows?
---
The app currently has over 1,6 Million users, most of whom are from the Symbian platform (about 900,000) with Android and iOS having 300,000 users each and finally about 100,000 Windows phone users.
---
What's the revenue model for TrueCaller?
---
TrueCaller is currently a paid iPhone app in the Nordic European countries.
---
The Blackberry app is coming out soon, as mentioned on your site. Isn't the launch a little late?
---
We agree, it's been a long time coming. The reason we are late to this release is because we've been a bootstrapped start-up and when the decision was between Android or BlackBerry, we chose Android.
---
What problems has TrueCaller faced around the world? I heard that TrueCaller is not functional in the UK…
---
That's a very interesting questions. Actually TrueCaller does work in the UK as well as in all other countries around the world. However it didn't start out like that at launch. Like I previously explained, not all countries in the world have the name and number information publicly available and UK is one of those countries. We decided to perfect our app and our algorithms before releasing the crowd-sourced number search – which is why you may find that just a year ago, TrueCaller was not as useful in those countries. However that all changed when we finally released TrueCaller version 2.0 with the crowd-sourced data as well as all the social media integration in late 2010.
---
What measures are being taken by TrueCaller to protect the huge database of the crowdsourced phonebook? Won't the bad guys want to hack the sensitive data?
---
Before reflecting on the security measures I would like to state that the information that is being crowd-sourced is only names and phone numbers, no address or other information. Meaning we do not possess the means to actually find anyone, neither do we track who actually uploaded a contact. Finally searching for a name in our database would likely yield thousands of results if not more and is very ineffective way of looking for someone without that persons address information, which we do not save. As for the data protection: We are using encrypted transfers between the device and the servers and the servers are tightly strapped with security applications and rules to prevent unauthorized access.
---
Who are your competitors and what makes you different?
---
TrueCaller has many competitors. Depending on how you view it, we have a good number of applications that compete for attention in numerous markets. However in terms of distribution we are available on more platforms and in more countries, and in terms of functionality none of them have such great data quality as we do – like our crowd-sourced spam caller warnings or even extensive social integrations.
---
Now you have a good number of users, how do you plan to consolidate that success?
---
Our aim is to be the best number look-up service worldwide. So we will continue expanding across countries and platforms and hopefully with some new talents on board. Next up is TrueCaller version 3.0 which will continue to bring innovation to this space with a incredibly powerful and innovative way to search, find and connect.
Hopefully we'll get a chance to talk again before the eventual launch of TrueCaller version 3.0 which is slated for later this year.