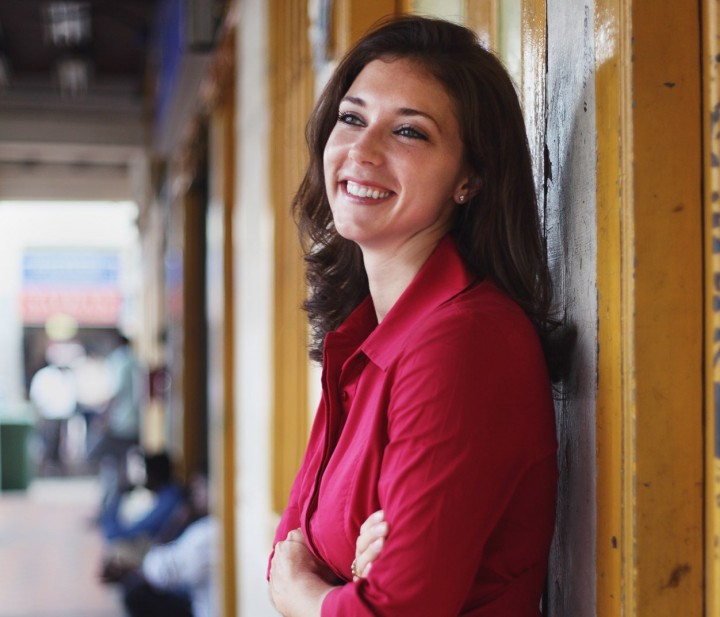 Valorie Wagoner, founder of Bangalore-based startup ZipDial, is a champion of women's empowerment – just don't single her out as a female founder. "How I feel about being a woman entrepreneur is irrelevant," she says, adding that fixing problems like the lack of female students in science and engineering should be a priority in the tech world.
Women's issues have been under the spotlight lately after a wave of sexual harassment allegations hit Silicon Valley. The controversies raise all sorts of questions about whether the tech industry is welcoming enough to women, and what people can do about it.
While Wagoner's far away from the heat of the action, male dominance in tech is a global trend, especially in India. On Twitter, Wagoner calls herself the "only foreign lady tech CEO in India" – an anomaly within an anomaly.
But she embraces that, having traded San Franciscan normcore for Indian sari a long time ago. Wagoner was a part of Ning, a community website builder started by Netscape founder and venture capitalist Marc Andreessen. She later joined SayNow, another Valley startup, and took up a stint at eBay. She made the leap into India in 2008, heading strategic initiatives at mChek, a mobile payments company.
"I like solving big problems," she says, echoing criticisms of how cellar dwellers in the Valley are addressing trivial needs while ignoring opportunities in emerging markets.
"I don't get my kicks out of creating the next big mobile game. There are brilliant people doing that and making tons of money and that's awesome. I hope to make tons of money solving other types of problems."
What exactly is she tackling? ZipDial has found footing by taking advantage of the missed call phenomenon in India, where phone users give each other missed calls as a way to communicate. It's Yo before Yo was around, and also a means to avoid hefty mobile charges. The company's insight is that consumers can use missed calls to respond to both digital ads or non-digital ads – a user could for example call a number in exchange for receiving cricket scores.
Now, Wagoner wants to transform ZipDial into a Google Analytics for the offline world. While global firms are expanding into India and other emerging markets, they're flying in blind as the majority of consumers are still on feature phones, which are difficult to track.
"There's exceptionally little data on these consumers on a personal level. They pay for everything in cash, so they're invisible from a data perspective," she notes.
See: In India, you can respond to Facebook ads with a missed call
Stumbling into entrepreneurship
Wagoner, who did a Master's thesis on microfinance at Stanford, believes that economic development is fundamental to solving a lot of the world's problems. This explains her preference towards emerging markets and so called B2B2C models that impact consumers through working directly with brands.
"I want to help businesses get done better. I want to add value to them create jobs, and launch new products…there's so much room in emerging markets for disruption."
This sums up Wagoner's approach towards her career. She figured out that she wanted to do her own startup in 2004, but only started ZipDial six years later. "It took me three years of working to have the confidence to believe in myself to do a startup. It took me another three beyond that for me to do it. It was a long process of confidence building, not that I was thinking about how to achieve that every day."
"In whatever I do, I realize I am going to kill myself over my work. I only do what I'm passionate about, and put all my blood and tears into it. So if I'm gonna sacrifice myself for work that I love, I might as well own the company. Sure, I could draw a salary, but what's the upside?"
A series of moments led her to finally take the plunge. She credits her colleagues, who made passing comments expressing confidence in her leadership potential, for giving her impetus to start. Working at mChek gave her an intimate understanding of India, because it involved fieldwork in which she would dress in a sari, head out to the villages, and learn how consumers make buying decisions. While mChek folded soon after she left, it taught her that a startup won't be viable if the market isn't ready and nobody wants to buy the product.
Wagoner also waited for the right timing, right environment, and right people to align. "A lot of aspiring entrepreneurs will do it as soon as they get the idea, but the most important thing about a startup is the people," she says.
ZipDial's upside
The company is now in rapid expansion mode. It raised funding from Mumbai Angels, 500 Startups, Jungle Ventures, and Blume Ventures. While India remains its main market, it has ventured into Bangladesh and Sri Lanka and is now working hoping to expand into Indonesia, Philippines, and South Africa by this year.
ZipDial's concept is proven. It has tie-ups with Facebook and Twitter, and works with over 500 brands, including Disney, Gillette, and Nivea. Wagoner says ZipDial's engagement rates for feature phone users are 78 percent higher than Android phone-wielding consumers, proving that it is gaining traction among a crowd that's elusive to Valley tech giants. More than 80 percent of consumers in India still own feature phones, while less than 40 percent of phone owners there actually use SMS, says Wagoner.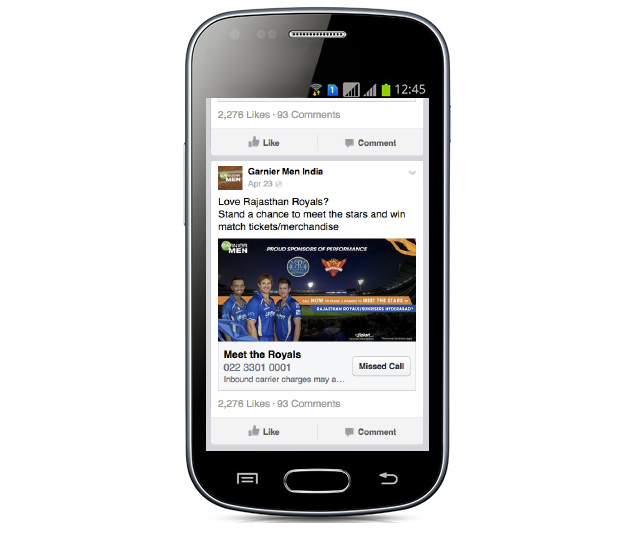 But like any startup, ZipDial had humble beginnings. "Initially I would get so thrilled in the early days at small signs of progress. I remember sitting and watching the logs and going, 'Oh my god, 75 people miss-dialed today. But even just months later, millions were dialing in on a daily basis. It's an iterative process of heads down and heads up. Heads down when you're executing and heads up when you look at what you've done to figure out market fit and market size," she says.
Hiring and scaling an international team is also a big challenge. The team hired generalists with a lot of energy in the beginning, but as the startup grew, specialists came into the fold. In the first 18 months of the company, none in their sales team had any prior experience. Now, over 80 percent them are "hardcore sales people." Generally, startups tend to need specialists in the product side much earlier than the sales side.
While skillsets are more critical than before in ZipDial's lifecycle, attitude and culture fit still matter. "One basic thing is just demonstrating that you care about the company. If you come to a phone interview without reading one or two case studies by us, you're out. No way we're gonna trust you to represent us if you can't even do five minutes of homework."
ZipDial also looks out for cues like whether interviewees talk more about "I" or "we" – people who talk about "we" could be more team-oriented and therefore more attractive to the company.
Wagoner would even arrange interviews before or after 8pm, or even on Sundays. "If a person doesn't want to take interviews on Sunday, then he or she isn't the right person for the company. We want them to give their all when necessary," she says.
Fundamentally, Wagoner believes that the hardest part about entrepreneurship has absolutely nothing to do with gender or being a foreigner. The pros and cons balance out.
"I can't tell the right Hindi jokes, I've no idea how to keep score in a cricket match, and I don't drink the right whisky. It's harder for me as a foreigner to relate to people in India," she says.
Yet, being different helps as an initial conversation starter, especially when dealing with strangers.
"In practice, I do get a higher response rate when cold calling compared to Indian men, because people would wonder why an American female is speaking to them. You're gonna notice me more than an Indian man."