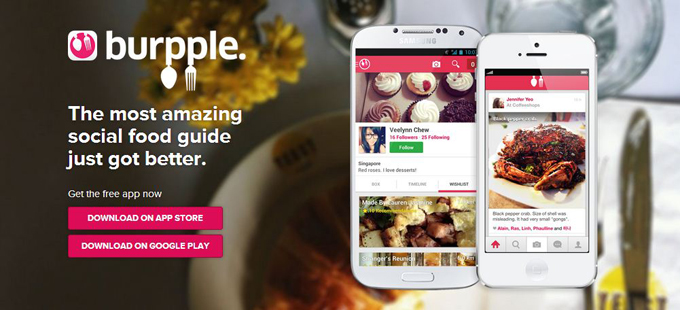 Singapore-based Burpple has collected over 700,000 food reviews since launching last year. Starting out as an Instagram for food lovers, it has now evolved into a social food guide for both mobile and web, effectively entering the editorial business.
The guides are arranged based on themes such as 'Date Night,' 'Cafes to Visit' and 'Cakes and Desserts,' which can help users discover places according to needs. To make this happen, it crowdsources hyper-local knowledge based on sets of data on Burpple, and uncovers places with high visitation intent and those loved by the local community.
Each list comes with photos and editorial descriptions, wherein the Burpple team gives out insider tips and recommendations for specific dishes. Each restaurant shows recommendations from the Burpple user community.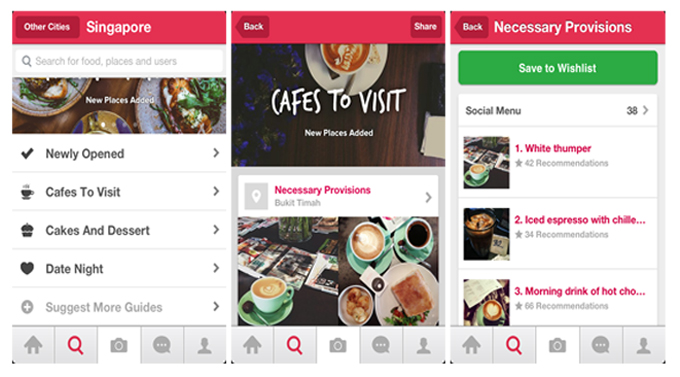 Over 200,000 readers have read at least one of the guides through their blog, signalling to the Burpple team that they should put more focus on such Yelp-like content.
The guides are currently available in eight Asian cities namely: Bangkok, Hong Kong, Jakarta, Kuala Lumpur, Malacca, Manila, Singapore and Taipei. The cities list will continue to grow.
The company has been focusing on regional expansion, localizing the app for users in Japan and China.
To create more localized content, it is looking into collaborating with tastemakers, food lovers and publications in these cities. Burpple users can add to the food lists by suggesting useful guides or places through the app.
Burpple is available for download both on Android and iOS.
(Editing by Terence Lee)