Earlier this week, Viber started a partnership with Philippine telco Globe. And following this, rival telco Smart Communications also sealed a partnership with social voice app Bubbly.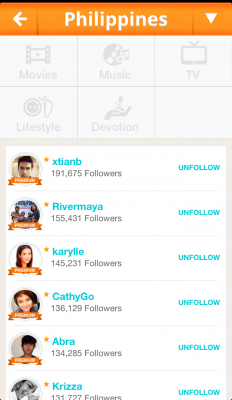 Singapore-based Bubbly, which recently hit 30 million users, is the so-called Twitter and Instagram with a voice. To date, there are six million unique Bubbly users in the Philippines. Basically it allows its users to share with friends, fans, and followers, short voice recordings called 'bubbles'. And it can be used through any mobile phone – be it a smartphone or a simple feature phone.
Bubbly launched its version 3.0 early this month, which introduces redesigned displays for the home feed, discover page, and record function. It also includes new background filters that add an atmospheric special effect to your voice. Bubbly CEO Tom Clayton says that the updated version, and the new partnership with the Philippine telco, are part of the "exciting changes going on for Bubbly."
Tom says it wants to accommodate feature phones with this partnership, since such basic mobiles are used by over 90 percent of Asia's four billion consumers. He adds:
Most social services have chosen to ignore this massive market, but it excites us that we're able to bridge global gaps by allowing users from both smartphones and feature phones to post voice messages as well as like and comment on each other's posts.
Listen in to celebrities
Late last year, Ryan Cepada, a Filipino, became an online viral sensation on Bubbly by using his Nokia C3000+ and posting snippets of his composed songs. Bubbly aims to grow its presence in the Philippines further.
As we saw in a recent study, 89% of Metro Manila residents use feature phones right now despite smartphone adoption growing. So tying up with Smart, which has over 56 million phone users across the Philippines, may be ideal for Bubbly.
As part of the Smart partnership, the app's users will now have access to 'bubbles' from Philippine celebrities such as Christian Bautista, Karylle, Maxene and the Magalona family, Jasmine Curtis-Smith, Rivermaya, Boys Night Out, and many others.
Tom says the Bubbly team is "excited about the growth in the Philippines."
(Editing by: Steven Millward and Anh-Minh Do)