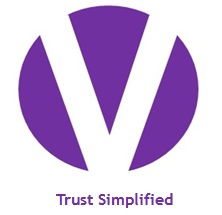 Eddie Chau, a successful serial entrepreneur that has founded and sold two startups, eCop and Brandtology, has started his third company, which is called V-Key, learnt SGE in an exclusive email interview with the team.
Based in Singapore, the company will provide patent-pending technology that makes mobile apps and smart phones secure even in the event of a cyberattack.
The founding team possesses a combination of deep startup and corporate experience, as well as technical expertise.
Eddie serves as the (non-executive) chairman of the new company, while Ben Mah joins the team as CEO and Joseph Gan as CTO.
Ben was formally the General Manager of eCop and the business development director for Asia-Pacific at Oracle. He was also a regional director for enterprise company Encentuate, founded by Ong Peng Tsin, a successful Singaporean entrepreneur in the Silicon Valley.
Joseph had served as the head of a cryptography lab and a cyber security lab, both based in Singapore. He was also a software security R&D manager and a Battalion second-in-command at the Singapore Armed Forces.
Eddie himself has been busy in Singapore's startup scene, mentoring and investing in companies. He is a team member at TNF Ventures, one of the newest startup incubators in the country. It is part of the NRF TIS program, a government co-funding scheme.
V-Key comes at a time where mobile phones have become all-encompassing devices for communicating, consuming media, and making transactions. The recent BYOD trend, which has made everyday consumer devices the default choice for company employees to work in, has sparked security concerns. Questions are also being raised about the security of NFC-enabled mobile wallets.
As a result, tech companies can exploit this new market opportunity that has arisen with the ubiquity of smart devices.
The startup's solution suite has several key pieces: V-OS, V-Guard, V-Tap and V!VA Secure Communications. V-Guard acts as a mobile app firewall that enables mobile apps to process data and monetary transactions in a secure environment, while V-OS functions as a "secure sandbox" where cryptography and security-critical functions are performed.
V-Tap provides users with seamless advanced authentication for internet banking, social networking, and corporate servers, while V!VA Secure Communications is a Whatsapp-like instant messenger with a "secure briefcase" that lets users send confidential files.
The company is supported by the SPRING TECS scheme, a government program that funds commercial R&D.
It plans to roll out its products in Singapore, Southeast Asia, China, and the United States in the next three months. It is also hiring a mobile researcher and mobile developer.