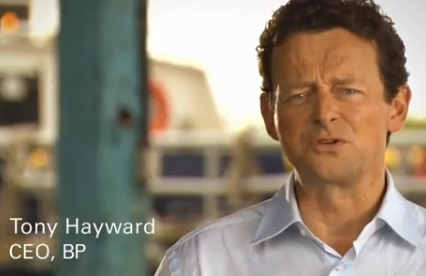 The recent oil spill has caused BP's reputation and a stock value to plummet at free falling speed. Our environment is greatly threatened and the spill has caused a huge uproar across the world.
It's a huge PR crisis and not being transparent and swift to take proper actions at the initial stage complicated this matter even further.
Social media was employed but some were obviously unimpressed with the company's weak attempt, especially when the "social" element is clearly missing. Its apology commercial seems to have better luck (at least according to Ace Metric), featuring BP's CEO Tony Hayward, apologizing and taking full responsibility.
BP Apology Ad
Timeline of Economic and Environmental Destruction
The timeline, created by Infographicworld, succinctly lay out the major occurrence of the BP oil spill, providing a better understanding on the environment and economic impact related to this disaster.
[Click to enlarge]

It's far from the end of the story as it remains to be seen how BP will bounce back from this crisis. How should BP tackle this issue? Let us know your thoughts via comments below!