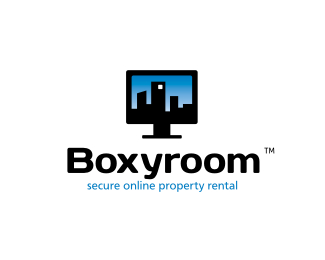 When talking about renting overseas apartments, services such as Airbnb, TravelMob and 9Flats might be the first to pop into your minds. But those sites are usually for short-term vacation stays. For longer-term rentals you'll have to look elsewhere – as well as think carefully about trust and security.
One such site is Boxyroom. It's a startup based in Singapore that had its soft launch in October 2012. The idea behind the startup all began when the founder's personal friend responded to a property listing on Craigslist in Paris and was cheated of 1,200 Euros (US$1530) when the fake landlord ran off with his money. In a bid to prevent such scams, founders Ang Pheng Huat and Loh Lin Lin felt the need to create a safer online platform for landlords and tenants to transact.
Boxyroom shows several similarities in concept and layout to Airbnb-like sites, centering on property listings complete with ratings and reviews, available amenities, messaging functions, and local map views. The main difference is that Boxyroom serves for long-term property leasing. It also strives to be a safer platform for transactions as they require tenants to fill up compulsory pre-tenancy application forms for landlords' screening. The site also safeguards the security deposit (equivalent to one month's rent) till the tenants have moved into the property. For each successful transaction, it will take a one-time 10 percent cut from the deposit paid by the tenant and the remaining 90 percent will be transferred to the landlord after the tenant has moved in.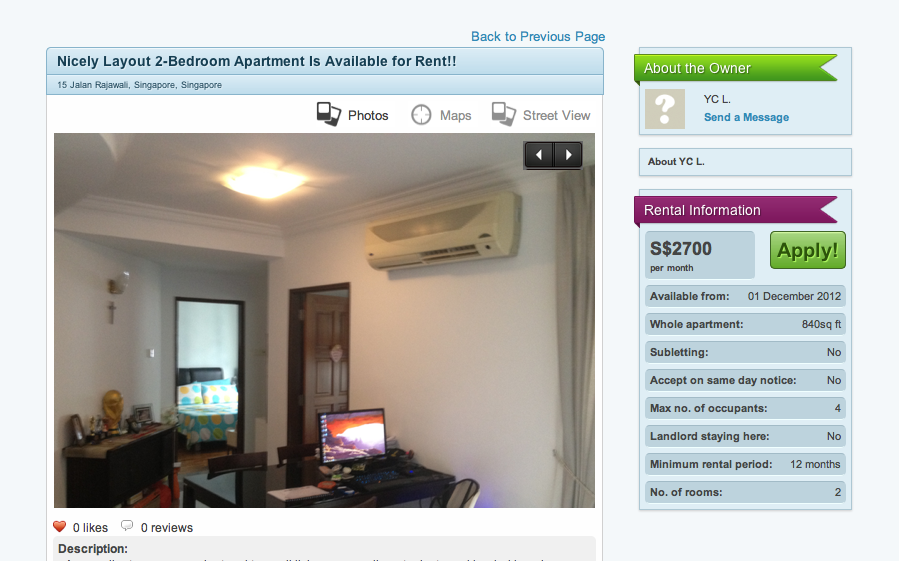 Currently, after a month of its launch, Boxyroom claims to have about 200 members and 20 property listings in their database. They aim to target the global market with a focus on certain cities and countries with a high concentration of foreign students and expatriates, such as New York, London, Hong Kong, Melbourne, and Singapore.
Competitor-wise, Pheng Huat named several long-term accommodation sharing websites such as Easyroomate.com and ShareAccommodation.com, but he explained that the risks of fraud still prevail on those sites as landlords and tenants are able to communicate and transact directly without proper protection procedures in place.
At the moment, Boxyroom is self-sustaining but has plans to seek external funding in order to expand aggressively into the key markets and to set up a customer service team to provide around-the-clock multilingual support.