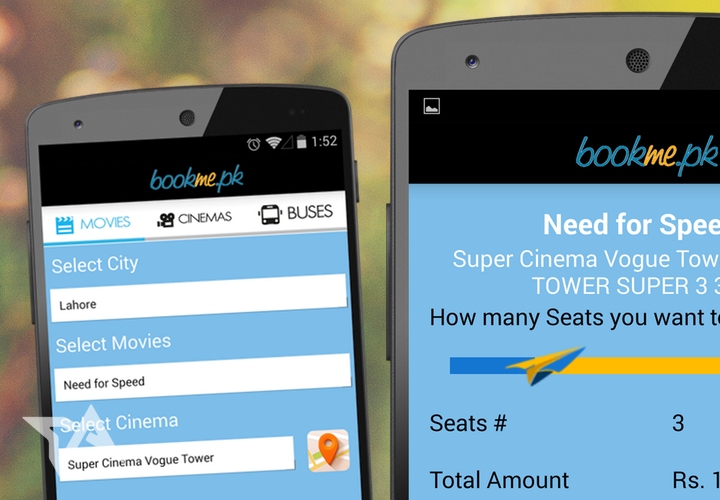 Pakistan's BookMe does pretty much what Fandango does in the US – make it easy for people to book movie tickets. BookMe started from the Pakistani capital of Lahore and now covers almost all major cinemas in Islamabad and Karachi as well.
Accessible via a website, an Android app, or even SMS, BookMe is the first of its kind in Pakistan. It doesn't take online payments yet, so users still have to pay in cash.
Faizan Aslam, the CEO of BookMe, says the startup is receiving about 50 orders per day right now. This is promising considering that it only launched about a month and an half ago.
See: This good-looking new app brings carpooling to Pakistan
Aslam is very optimistic about the future of his startup as well as the prospects for the online ticketing industry in the nation. He plans to offer packaged movie deals for BookMe customers once the startup goes mainstream and has more clout in the cinema ticket booking sector.
Aslam and the BookMe team are now expanding the site and apps to offer transport booking and event tickets. Bus ticketing is an area with a lot of potential, as seen by the success – and subsequent acquisition – of India's RedBus.
BookMe's Android app is here.