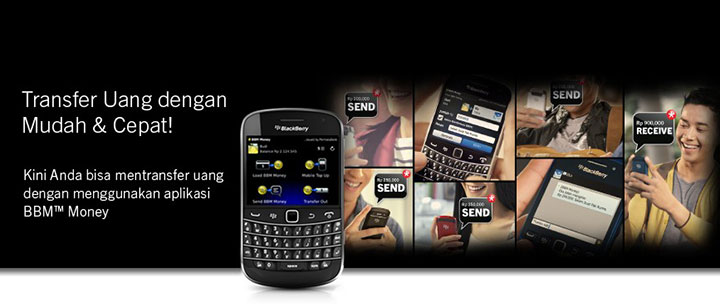 Remember BBM Money? It is a payment system in BlackBerry phones which allows users to transfer cash as well as pay electricity, mobile phone, and credit card bills in Indonesia. It launched in February 2013 but Indotelko recently reported that the project didn't meet its goals.
BBM Money targeted to have 100,000 to 200,000 users by the end of 2013. But as of May that year, the team had only gathered about 60,000 registered users. The same source cited Wanny Wijaya, the CFO of Astra Graphia (one of the stakeholders of BBM Money), as saying that they didn't reach the active user base target in 2013 and failed to hit the yearly revenue goal of IDR 1 billion (US$108,000).
(See: Blackberry Launches 'BBM Money' for Cash Transfers in Indonesia)
The team is now reviewing their strategy and would still continue developing BBM Money in Indonesia. It is also considering the possibility of expanding BBM Money to other platforms like iOS and Android in the same vein as the BBM chat app.
Mobile payments in Indonesia is still new as 99 percent of the country's transactions are done by cash. As such, Indonesia has no clear market leader yet. Existing players include m-Saku, Skye Mobile Money, iPaymu, Rekening Ponsel, and Mandiri e-cash.
But the industry's potential is huge. There are about 41 million smartphone users and six million tablet owners in Indonesia, and that number is projected to go up to 100 million smartphones users and 16 million tablet owners by 2016. As a comparison, the US had about 129 million smartphone users in 2013.
(See: Indonesia's central bank seeks to boost epayments industry with updated regulations)
(Source: Indotelko (in Indonesian) via DailySocial)