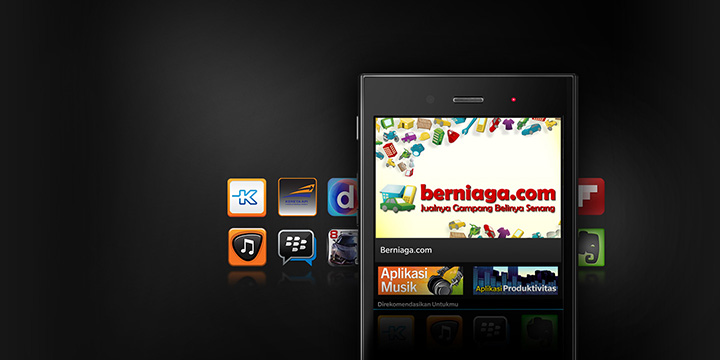 BlackBerry finally launched its affordable BlackBerry 10 smartphone, the BlackBerry Z3 (a.k.a. BlackBerry Jakarta) today in Indonesia. The company kept its promise by offering the phone for less than US$200.
The US$191 smartphone comes with a few Indonesia-oriented features: a local sticker set for BlackBerry Messenger (BBM), pre-installed mobile apps (like Kaskus, Kompas, Detik, Klik Musik, and 21 Cineplex), and a predictive keyboard for the local language. The five-inch phone comes with a 540p screen, 1.5GB RAM, a dual-core 1.2GHz processor, 5MP back camera, 1.1MP front camera, and a 2,650mAh battery.
This is the third full touchscreen phone running on BlackBerry 10 available in Indonesia, next to the more expensive BlackBerry Z10 and Z30. Will it be enough to convince Indonesians to keep buying BlackBerry phones now that BBM is no longer an exclusive app? Many Indonesians have jumped to other platforms like Android and iOS, but still use BlackBerry's chat app. BlackBerry is hanging on to a lingering hope that its brand can still compete.
(See: Top 7 Must-Download Indonesian Apps For BlackBerry 10)
(Via TNW)