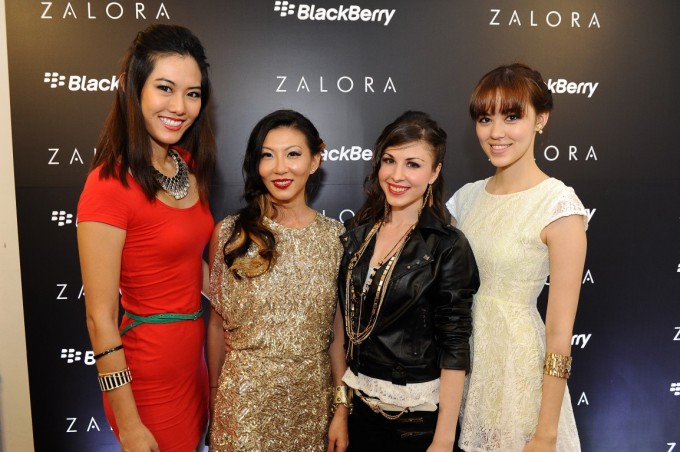 Fashionably Bold, a fashion competition held by Blackberry and fashion e-commerce Zalora Singapore, reached its climax yesterday at 72-13 Gallery, as the eight winners showed off their stylish Blackberry-themed fashions on the runway. The winners also received their own photo-shoot prior to the event.
The fashion looks that were showcased during the event were developed by four online fashion personalities (pictured above) – Wardrobe Trends Fashion, Moonberry, Model Schmodel, and Sophie Willocq. Terence Pang, the head of marketing of Zalora Singapore says:
As an e-tailer known for marrying the convenience of the internet with a variety of worldwide styles, Zalora is happy to be collaborating with BlackBerry to further demonstrate how fashion and technology complement one another.
This is an interesting move by Blackberry, who hopes to make its handset a little more fashionable, hopefully giving it a fighting chance in the smartphone wars. You can check out and purchase the various fashion styles showcased during the event here. Zalora Singapore will also offer a 15 percent discount for any Blackberry phones purchased through M1, Singtel, or Starhub.
You can find video and pictures from the event below: