The author is a part-time freelance writer, aspiring entrepreneur and overall generalist interested in exploring, researching and writing. Find him on LinkedIn.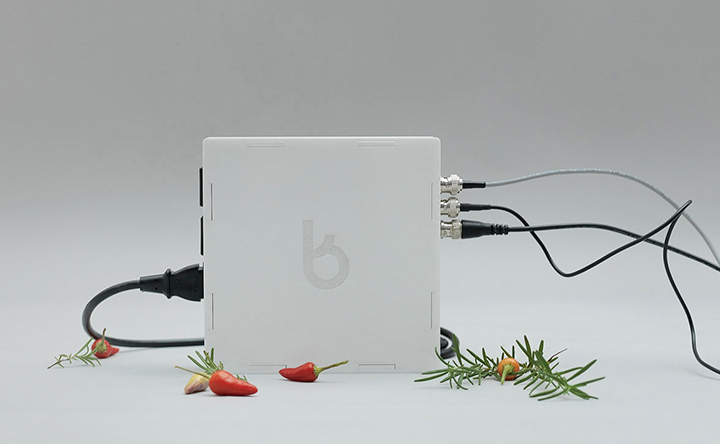 Michael Zick Doherty is a software developer and social activist interested in intersections between community, the environment, and technology. He founded Bitponics, a US-based hydroponics automation company along with the team consisting of Amit Kumar, Chris Piuggi, and Jack Bishop.
Bitponics is an ambitious attempt to meld automation technologies with hydroponics – growing crops without soil – and eventually, aquaponics – which combines the raising of aquatic animals with hydroponics. Seeing opportunities in global concerns over food security and food safety, the Bitponics team saw technology as the answer.
Bitponics' primary product is a sensing device that monitors chemical levels in an hydroponics system and can be controlled over the web, allowing for multiple hydroponic platforms to be managed remotely if necessary, and for alterations to be made as needed. The online element tracks the data from the sensors and gives recommendations on growing the plants.
Currently based in Singapore for the duration of 2013 as an Artist-in-Residence at Tembusu College in the National University of Singapore (NUS), Michael discussed with Tech in Asia his startup venture, his experiences in developing Bitponics and how he sees hydroponics, aquaponics and urban agriculture developing in the future.
What persuaded you to pursue a Fellowship at NUS?
I was living in New York City for five years, so I was ready for a change of pace and place. The fellowship at NUS provided a chance for me to develop Bitponics in conjunction with practical applications and to explore market opportunities in Asia and the region.
It brings me into an academic atmosphere that links me with students on a project basis and allows me to interact with people from a wide variety of backgrounds, whether as an engineer or industrial designer. Being in Singapore also allows me to be close to Shenzhen and explore which manufacturers I can engage with to further develop the business.
How's your experience in NUS been so far?
It's been really positive. My residency is supported through a research sponsorship by ETH Future Cities Lab and financially sponsored by Marina Bay Sands, with the residential component sponsored by Tembusu College of NUS. I run workshops and act as a guest critic in "Singapore As a Model City" module, taking part in workshops and as a participant in certain modules.
Essentially, I'm sharing my experiences working in New York and how they apply to Singapore, as well as providing critical feedback. I'm also aiding students in developing experience projects related to their interest and subject themes at Tembusu.
What were the major challenges encountered in developing Bitponics as a technology?
Oh boy. I'm not from a traditional industrial design, product design or engineering background. I had to spend a lot of time learning the necessary skills and knowledge by myself, and also from the maker community in New York City, which has grown enormously in the past two years. I also taught classes in electronics and computing at 3rd Ward, which is a makerspace combined with a vocational learning institution.
3rd Ward had the space and resources to do everything from woodworking to metalworking and multimedia design. Networking with the community enabled me to become more knowledgeable in designing and developing the Bitponics platform.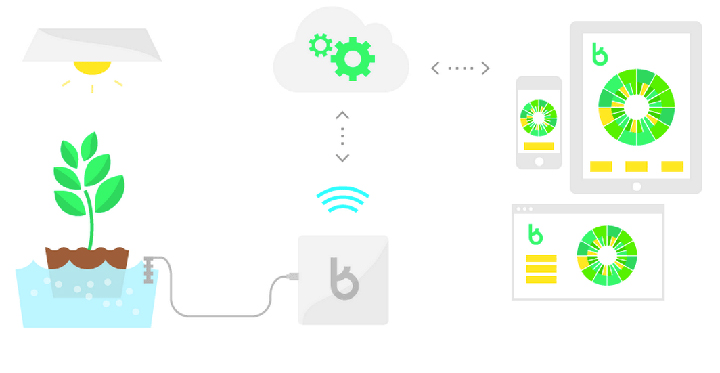 Did you have difficulty gaining investors initially?
We actually got our first round of funding through Kickstarter and used the funds to develop the first generation devices. However we had a lot of unaccounted costs due to my team's inexperience in hardware development. If we had known that, we'd have set our funding goal higher and sought further rounds of funding.
It's rather difficult, since we're a hardware company and US investors are not accustomed to investing in hardware development. I'm unsure but with the long-term goal of manufacturing our devices in Shenzhen, I feel that Asian investors are more inclined to put money into hardware startups.
Currently how's Bitponics progressing?
We're shipping out our first batch to our Kickstarter contributors and looking at developing our second generation hardware. So we're looking at further rounds of funding for future research and development.
Are there any plans to expand into the Asian region, given the opportunities created by China's and India's growing urban population?
We're very interested in the Asian market, since we see enormous potential in Asia. Of course, we also need to scale sustainably and need to fulfill our obligations to our current customer base before we decide to progress any further with our plans.
We're still a small company and need a stronger foundation before we proceed further. However if we were able to secure funding from Asian investors, we'd consider shifting our focus to the Asian market more than to the US market, where we are currently focused.
Do you foresee potential for deploying Bitponics into Southeast Asia? Specifically, do you foresee potential for deployment in Singapore?
I think there's a space for deploying it in Southeast Asia and definitely on a commercial basis in Singapore. The Agri-Food & Veterinary Authority of Singapore has set out a directive to promote and increase the local production of leafy greens, fish, and chicken eggs.
So aquaponics enables this and I think that there is definitely a potential market in Southeast Asia, but the biggest potential for this lies in Singapore. Based on the demand and market assessment, there is a viable space for the product. Again, it comes down to issues of space and pollution affecting the implementation and deployment of it [urban agriculture].
What would you say are the major challenges faced in implementing urban agriculture within cities?
Any sort of challenge is specific to the city, since each needs a different approach. For example, New York City (NYC) and Singapore share a lot of similarities but the cultural sensibilities are very different. For example, when it comes to beekeeping, in Singapore they are viewed as pests but in NYC, they're considered as integral to the farming process and ecosystem.
Edible Garden City recently had its bee hive sprayed by some pest controllers. It'll take a lot of education to shift attitudes in Singapore, due to the stigmas caused by a lack of knowledge on what urban agriculture is about.
Food security, food health and sustainability are important issues that don't seem to be present in the public consciousness in Singapore and the ideas about food health are backward, grounded in ideas coming from industrial food manufacturers.
What were the greatest challenges encountered in establishing urban farms in New York City?
Honestly, it was accessibility to space, which is the same challenge in Singapore. There's plenty of space for urban agriculture in both cities but a lack of accessibility. Rooftop farming and utilizing undeveloped land is possible. We need to get landlords and developers on board about allowing something that is temporary but virtuous and beneficial – both to the community and developer – to exist in the short-term.
Are there plans to expand the role of the Bitponics system to include aquaponics automation? If so, what do you foresee as technical challenges?
It's very challenging to provide the sensor capabilities for aquaponics, as we really need to be able to monitor chemicals like ammonium and nitrates. Currently the sensors available are cost-prohibitive at the small scale and environmental factors like chemical balance are crucial to monitor in such systems.
It'll require more sophistication, since integrating current sensors requires as much as all our current sensors combined, really escalating the cost. We need to find a way to make it cost-efficient, and there are companies already engaged in developing that sort of capability.
What are your thoughts on the developments that will occur within the field of urban agriculture between now and 2020?
Honestly, aquaponics hasn't gained traction for the last 20-30 years but has seen a high growth trajectory in the last decade. Before 2000, aquaponics was done on an individual basis and was very decentralized. However we've seen the growth of communities based around it, as well as growing awareness of the need for local food production.
With food supply chains and food safety being an issue of growing importance, having local food production provides a better guarantee of quality, supply and safety. Importing from Thailand and Malaysia has the difficulty of ensuring safety and quality, along with being unable to trace it as well as local food sources. Food safety is the main crux and will be a major issue in 20-50 years, especially with chronic health issues.
(Editing by Terence Lee and Willis Wee)