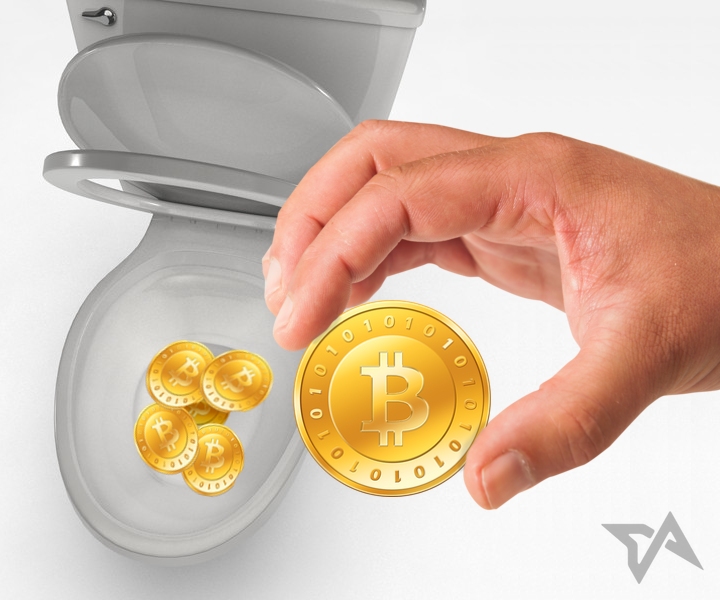 Exactly one week after shutting down under mysterious circumstances, causing a huge drop in Bitcoin prices, the Tokyo-based Mt. Gox Bitcoin exchange has filed for bankruptcy protection. It is – or, rather, was – the world's top Bitcoin trading facility. As many as 750,000 Bitcoins – worth over $400 million at current prices – are feared lost.
(Update: The legal disclosure says that it has lost 850,000 Bitcoins, 750,000 of which belonged to the exchange's customers, notes TechCrunch).
The Wall Street Journal reports (via The Next Web) that a lawyer representing Mt. Gox filed this afternoon at a Tokyo district court and revealed that the troubled exchange has an outstanding debt of about JPY 6.5 billion ($63.6 million).
(See: Which Asian countries get along best with Bitcoin? Here's our guide)
Alarm bells
Mt Gox stopped withdrawals earlier this month; then it stopped trading last Friday, before the site vanished from the internet earlier this week.
According to Mike Hearn, a bitcoin developer based in Switzerland, the alarm bells should have been ringing much earlier around Mt. Gox as transaction numbers dropped and a recent DDoS attack made investors worry about its safety. Hearn told Reuters:
It was obvious there was something really bad going on there for nearly a year. They were processing withdrawals very slowly and generally being very opaque about what was going on.
At its peak, Mt. Gox processed 80 percent of all Bitcoin trades. But newer exchanges – such as London-based Bitstamp – and other virtual currencies are rising to prominence.
Missing money
Of course, the possible total closure of Mt. Gox won't kill off Bitcoin or other virtual currencies any more than the first ever car crash ended the automobile. But it's the biggest setback to date for Bitcoin and all other forms of Narnia money.
Bitcoins are currently trading at $567 on Bitstamp, which is well below the $800 value before the Mt. Gox controversy.

(Source: Wall Street Journal)
(Editing by Paul Bischoff)