In our last post featuring female entrepreneurs, we had Quality Time Lab co-founder, Meri Rosich, sharing her startup experience. In this post, we're honored to have our own Singaporean female startup founder, Aileen Sim, to share her startup experience with us.
Friends in the local startup scene probably know and have met Aileen. She is currently the co-founder and product manager at BillPin, a startup which helps friends and roommates easily manage shared expenses, keeping friendships squabble-free.
Prior to BillPin, she founded First Meta, a virtual currency startup, which she grew to profitability. She had an impressive list of awards upon graduating from National University of Singapore back in 2006. This includes winning the Red Herring Asia 100 Award and being voted as one of BusinessWeek's Asia's Best Young Entrepreneurs.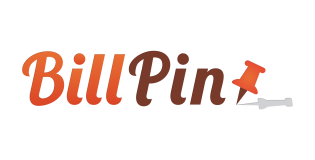 She was first introduced to the startup scene when she was selected to enter the NUS Overseas Colleges program, and has never looked back since.
She highlights that there are actually a lot of female entrepreneur support networks in most entrepreneurial hubs, and there are also a lot of impressive women entrepreneurs out there who are making an impact. She cites Melinda French Gates as a female leader making a difference and looks up to her as one of her role models, in addition to popular favorites such as Sheryl Sandberg and Marissa Mayer. Her advice to fellow entrepreneurs? Just do it. It'll be worthwhile.
I admire Aileen. Despite having a long list of achievements under her name, she remains down-to-earth, unassuming, and ever ready to help fellow entrepreneurs when in need. I enjoyed the interview with her (video above), and I hope you guys will enjoy it too!
Also, if you guys are keen to try out the BillPin app, you can download it on iTunes here.
---
This is part of Tech in Asia's series on female entrepreneurship.
---