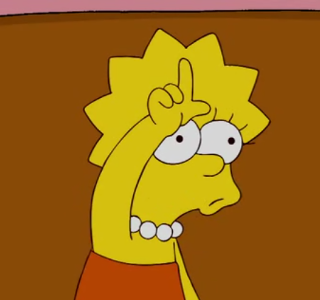 One is worth thousands of percent more today than when it IPO'd, while another is worth a mere dollar per share. Oh, the slings and arrows of outrageous fortune.
2013 is a year in which we'll likely see China's biggest-ever tech IPO as well as a renewed wave of Chinese web companies raising money from listing publicly. After the gloom and doom of the past few years, it got us thinking about how all of China's major tech stocks have performed over the past few years. So we made a graph.
The results show some eye-watering success stories as well as some frightening failures. Top of the class is Tencent (HKG:0700), China's biggest web company and makers of WeChat app, whose stock value has gone up 6,361.5 percent since it listed in June 2005. Its market cap, by the way, is now at HK$481.86 billion (US$62.09 billion). Makes you wish you had a time machine that could go back to right before the Tencent IPO.
(UPDATED this paragraph to reflect Baidu's 10 to 1 stock split in May 2010): The nation's top search engine, Baidu (NASDAQ:BIDU) is second on the list with solid stock value growth of just over 3,000 percent. But strong competition on the search front in China makes Baidu a riskier bet for long-term investors in 2013.
It's perhaps reassuring that China's sole tech IPOs of 2012 have performed well. Indeed, VIPShop (NYSE:VIPS) is the fifth strongest in relative growth, and YY (NASDAQ:YY) is ninth.
Before thinking of the losers, here's the full chart of the Chinese web IPOs we looked at:
Now it's loser time. It's a mixed back in here (see the zoomed-in graph below), but there's a notable preponderance of gaming companies who have bombed: Perfect World, Giant Interactive, Shanda Games, The9. One identifiable trend among many of these under-performers is that they were hyped up as being China's answer to something – Taomee is China's Disney; Renren is China's Facebook; Dangdang is China's Amazon – in the over-simplistic style of many a blaring headline.
But then the harsh reality of China's ultra-competitive market kicked in. And suddenly Dangdang (NYSE:DANG), for example, looks more like a struggling B2C e-commerce site with huge overheads that's being forced by an abundance of rivals to offer huge discounts. Indeed, 360Buy, which has yet to list but might do this year, is faring better in the online shopping market.
Same goes for Renren (NYSE:RENN). It listed right before all Chinese stocks became tarnished by the Longtop financial scandal, and was already on thin ice upon its NYSE debut in 2011 as Chinese netizens leapt aboard the feature-rich Sina Weibo.
As for the minor video site Ku6, we're frankly astonished that it even got listed. It's the worst performer we uncovered, with a catastrophic stock value drop of 90.2 percent.