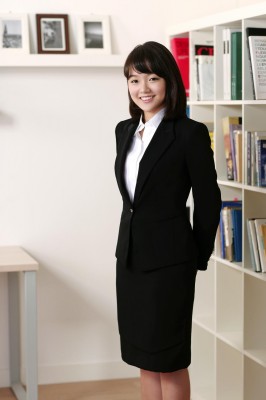 In the season of all things lovey dovey, for this inaugural series of women in technology, we speak with Jooyeon Kim (pictured right), the product manager at popular Korean couple app, Between. She tells us about her experience of not being able to completely communicate ideas and concerns with part of the team, given that she didn't come from a tech background, and how she learned to get around it.
Vanessa: Tell us a little about yourself.
Joo: I grew up moving back and forth between United States and Korea, and being bilingual opened tremendous opportunities for me such as studying abroad or doing business development for Between.
I love to read and also love working together with other people. This led me to study business management during college. My first job was with the Boston Consulting Group, where I learned a lot from highly intelligent people, but soon found that I prefer a more hands-on approach. Between was a really good fit for me because I could be a part of global team and actually carry out long term plans that I planned out.
What does your startup do, and what is your role?
I am part of the business development team at Value Creators & Company (VCNC), which is also the company behind the Between app. Between is an online space for couples where they can chat, share photos, and plan together in a private and secure way. We now have over five million users worldwide.
I'd like to say I do everything other than design and development, and it's true. More recently, I have been investing most of my time in product management for Between 2.0, which was released last year. I spend a lot of my time channeling user insight, studying trends in mobile apps, and working with the product team.
How and why did you get started in the technology and startup industry?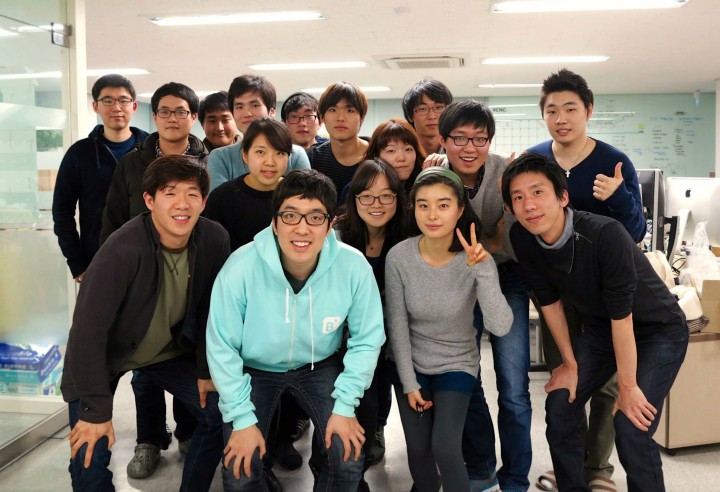 My friend, who made the jump before me, introduced me to the Between team, and it did not take long for me to join as well.
When I first met the team (pictured above), I was overwhelmed by how enthusiastic and motivated everyone was. There was a positive atmosphere coming from people doing what they love, and there was a huge desire and want to be a part of such a team.
I also love being able to work with people from other professions to create and build things. Coming from a pure business background, I appreciate and respect the different skills and views everyone brings to the table. There's always something new to learn.
Do you think your gender has played a role in helping you gain an advantage or disadvantage over your male counterparts in terms of leadership?
As Between provides an emotional service in that it creates a platform where couples can view their history in a beautiful but private way, it is always about the details. I'm always paying close attention to what our users like and dislike about our service, and this has allowed me to point out important details during our product discussions with mostly male colleagues.
Sometimes, this attention to detail can be a disadvantage. I'm learning a lot from our CEO Jake, about how to not get bogged down by the details.
(Also read: App for couples Between raises money from DeNA)
What challenges have you faced?
Because I was not from a tech background, I was unable to fully understand some concerns they had with new feature ideas.
The way I approach this is to spend time with the team and approach every discussion with an open mind. We are all trying our best to help the company in the right direction, so we should always think about why the other member actually makes such argument and look for a solution.
In your opinion, what are the necessary skill-sets and attitudes required to succeed in the technology and startup industry?
Willingness to learn and not being afraid to get your hands dirty is important, especially if you are not from a tech background. The industry moves fast, and you really have to apply yourself and learn as you go.
Do you have any female role models that you look up to?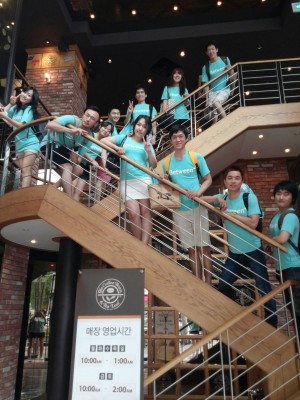 I really respect Sheryl Sandberg for the message she is championing for women in workplace, especially from her book, Lean In.
I also rely a lot on my female colleagues. We have monthly coffee chats and I'm always energized by our conversations.
Do you have any advice for fellow females looking to step up to fill leadership roles?
Don't be afraid to voice out your opinions and don't be afraid to challenge ideas in a constructive way. I'm echoing Sheryl Sandberg, but I really do find that females are more likely to be humble about their opinions, even if it's a good one.
Are you single or married at the moment? How to you strike a balance between work and personal life?
Single. [laughs] I get a lot of comments about being single while building a service for couples, getting questions like, "how do you gain user insights?"
I tend to get too engrossed in what I'm doing at the moment, and am used to staying late hours in the office. Now I try to maintain a regular schedule and get more exercise so that I have a more balanced lifestyle and can pursue other interests.
(Editing by Paul Bischoff)