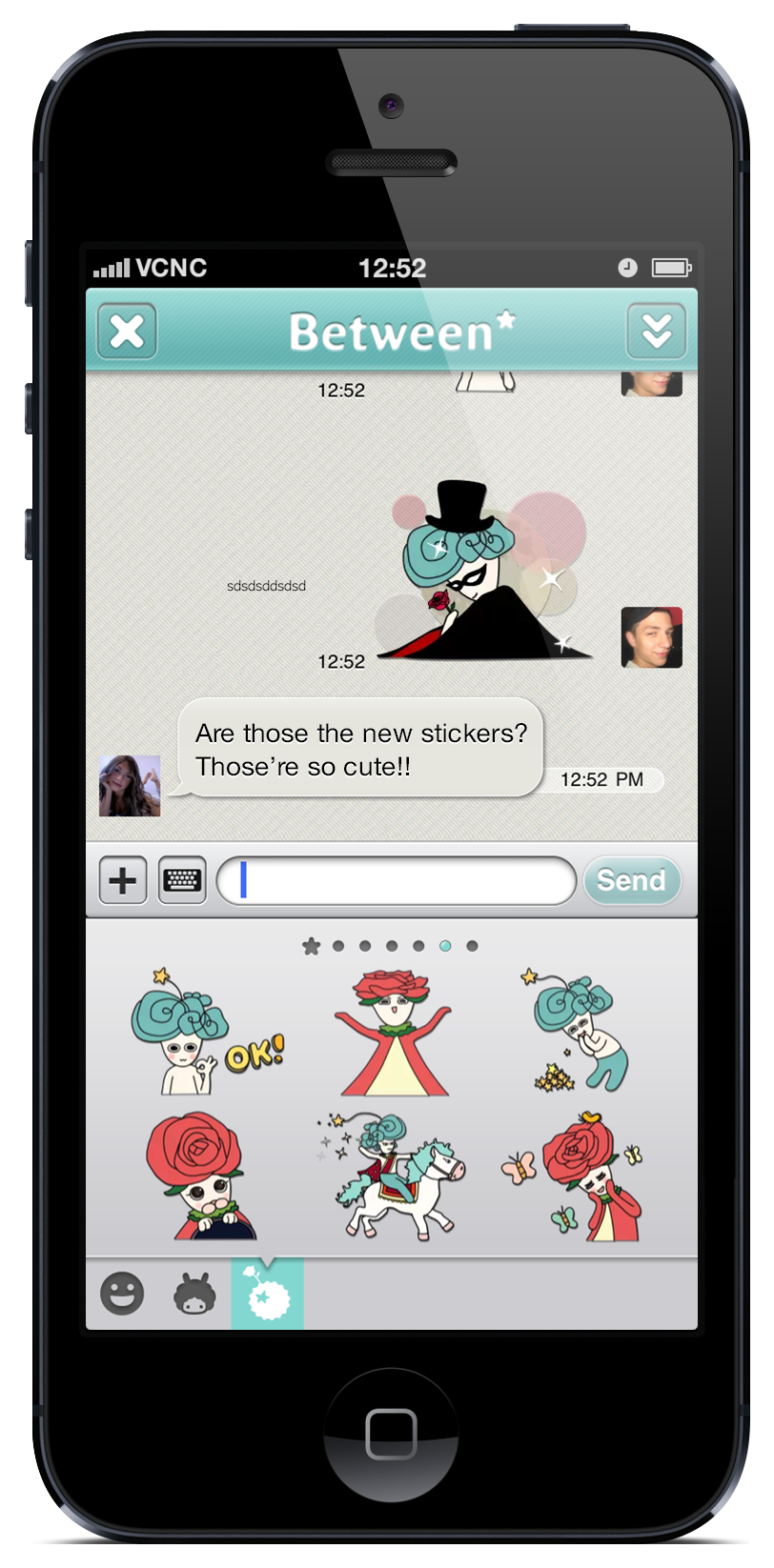 Between, a mobile private social network for couples, has hit 1.75 million downloads. We last heard about the South Korean startup at Echelon 2012, where it announced a tally of 700,000 downloads, out of which 60% were active users.
These figures certainly indicate an impressive growth rate for the app, which more than doubled in downloads after just 5 months. According to Edward Lee, co-founder of Between, the app has managed to convert 80% of downloads into users, while maintaining its 60% active user rate. That would mean the app has about 840k monthly active users — giving Between reason to be optimistic.
The company beta launched their service on November 22, 2011. It is available on iOS and Android.
Beyond this milestone, Edward also told SGE through email that they are exploring ways to monetize, starting with the launch of in-app purchases in early December. Users will be able to purchase virtual sticker sets — essentially animated emoticons — through a store. The startup will release some of these emoticons to users for free from this week.
In-app purchases are also being explored by LoveByte, a similar service developed in Singapore. On that app, users can download an entire set of emotions for SGD1.28.