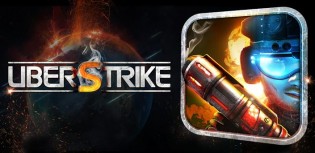 Cmune, a game developer with offices in Beijing and Berlin, announced today that it has secured a new round of funding from global venture firm DCM via the firm's Android app-focused A Fund (which gets funding and support from Tencent, NHN, and GMO). The amount Cmune has raised has not been disclosed, but it's clear that the developers — who created UberStrike, Facebook's most popular FPS — have big plans for the future. The company's target is to follow in the steps of Call of Duty and become the next billion-dollar FPS gaming brand.
I got in touch with Cmune's business intelligence chief Benjamin Joffe to ask a few questions about the company and its plans for the future. First on the list: why would a China-based developer be working on Facebook games? Isn't that a bit awkward in a country that has blocked Facebook? Not really. As Joffe pointed out, "any serious tech company in China has a VPN." But the company is actually moving away from the social network and towards tablets, and China has been a good place to do that. Says Joffe,
We started on Facebook and it's still growing as the platform is maturing to better games […] but we see now a bigger opportunity on tablets. China has great expertise on free-to-play monetization, and it's a surprisingly good place to assemble an international team.
Of course, I also wondered whether Cmune has ever considered making a game for China's social platforms. Joffe told me:
We have been looking into it for a long time, but the market structure and expectations are quite different. In China the popular shooters are mostly military client-based games. Very heavy and very hardcore. Our positioning is more "fantasy shooter", mid-core, in the browser or on tablets.
This market will come in time too in China, which is why we are happy Tencent is now one of our investors [via the A Fund].
Finally, I wondered about the billion-dollar-shooter target that Cmune has set for itself. UberStrike has undeniably been successful; with 1.2 million fans and over 10 million registered players, its one of the most successful social shooter games ever. But to reach the billion-dollar level is far from easy, and thus far, the only shooters to do it have been PC/console-based shooters like Activision's Call of Duty franchise. Is a billion-dollar shooter even possible on social platforms or tablets? Joffe was optimistic:
If you look at the pure number of users, Facebook and tablets already have more gamers on them than there are consoles out there. It is just a matter of time for creating suitable games for gamers. This is the opportunity we want to grab. To have some comparables: To reach $1B on consoles, you need to sell 20 million boxes at $50, which is the Call of Duty model. To reach $1B on tablets or Facebook you need to make less than $3 million per day.

With a management game, SuperCell already makes over $1m per day. Some games in Japan also make millions on mobile. Considering shooters are among the top selling genres on consoles, shooters will be successful on tablets too. Tablets are the new consoles!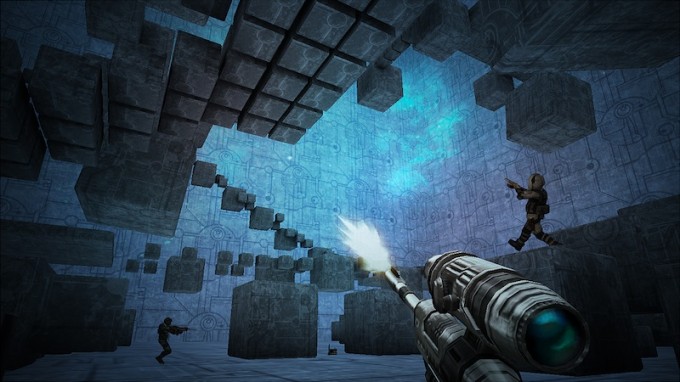 As an FPS gamer myself, I am pretty skeptical about the ability of tablets to replace consoles and PCs, so I pressed a bit, and Mr. Joffe was kind enough to send me a list of reasons why he thinks Cmune could be the first company to take a tablet FPS into the billion-dollar range:
There is a "learning curve" to get from a puzzle game to a hardcore game. The same happened on Facebook where the first games were text-based zombie games. Now you have 3D shooters, The Sims, and many more real-time hardcore genres.
Tablets are now powerful enough to run a fast-paced multiplayer shooter (since iPad2, and getting better with each new device)
Players want them, and many Premium games like Modern Combat by Gameloft are already making millions
Most games are still single-player because real-time multiplayer is much harder to do (it's the hardest for FPS due to sensitivity to lag)
So it's also a technology/backend/gameplay issue, that almost no company has solved yet. We are pioneers for that, like we have been on Facebook for over 2 years.
Controls schemes are being improved to make it playable on touch screen.
We found virtually no competitor in the classic Quake/Doom genre that was FREE and MULTIPLAYER at the same time. They will come eventually, but we plan to be the first and largest!
So there you have it! While I still maintain a little of my curmudgeonly skepticism, I thank Ben Joffe for talking this through with me, and I think it's clear that whether or not there is really a billion dollars on the table. Cmune is poised to take advantage of a market that is likely to continue growing substantially over the next few years.
(By the way, if you'd like to try out UberStrike for yourself, you can check out its official site; the game is available on a number of different plaforms so no matter what device you're on, there's probably a way to play it.)