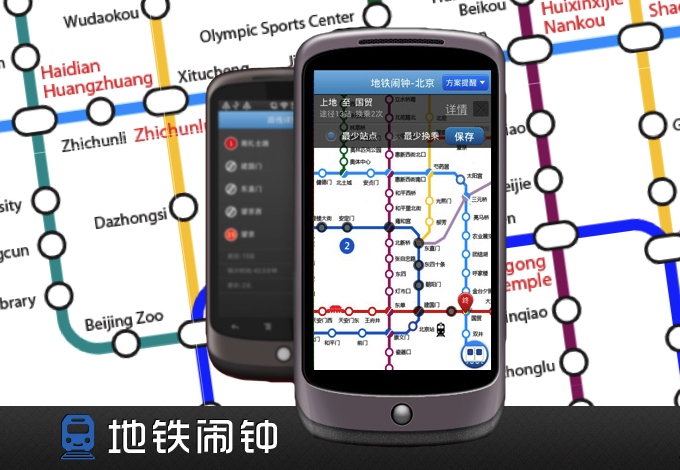 In immense cities that never sleep, flinching from inadvertent brushes with the stern ghosts of fellow commuters, a seat; a moment of sleep. But before that shut-eye, one app can help you wake up just before your stop. If you live in Beijing, that app is Subway Alarm Clock.
Ingeniously, the app needs no data connection, and works without GPS – just as well when you're sailing along 100 metres beneath the city streets. Instead, the Chinese startup behind that app has manually mapped the unique signal coding of every telecoms base station in the Beijing subway, so that when your phone picks up the base station [1] closest to your pre-ordained destination set within the Subway Alarm Clock app, you should be awoken from your fitful slumber by a combo of vibrations and a ringtone.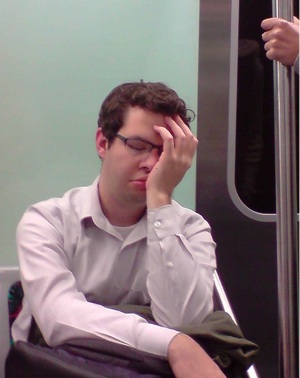 Even better, the app wastes no battery resources, as it doesn't need GPS or data as such, and is pre-occupied only with decoding the cell coverage that your phone would've been receiving anyway. In addition, the app can help you plot a complex journey on Beijing's endlessly heaving network.
Currently only on Android (get the '.apk' file from its homepage) and only for Beijing, the startup is working on an iPhone version of the app, as well as new apps for other cities. I haven't yet been able to test this, and look forward to trying this out on the Shanghai network on my phone as soon as it becomes available. Until then, sweet subway dreams.
[Hat-tip to 36kr (article in Chinese) for spotting the app; Smaller image from the Tumblr 'Asleep on the subway']
---
Londoners might be marveling at finally getting wifi this month (albeit very spottily, and mostly just at stations) – and the first ever form of connectivity in the tube – but in most Asian cities that have subway systems, they've long had full cellular and 2G/3G data reception. ↩