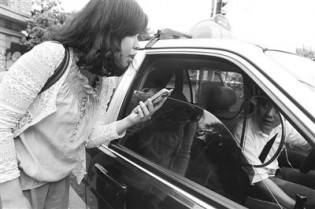 Last week, we saw Chinese local governments take a stand against convenience, with Shenzhen banning taxi finder apps outright and Beijing banning a Taobao hospital convenience service. Next up to the plate is apparently the city of Shanghai, where local Transportation and Harbor Department director Sun Jianping announced Sunday that Shanghai will not permit any taxi-finding apps that add fees, according to Beijing News. Beijing's transportation department made a similar announcement in April.
Increasingly, it seems likely that taxi finder apps will be permitted in China, with a few caveats: they will not be allowed to charge users fees, and they will need to be approved by, and conform to standards set by, local government authorities. That's not great news for developers — it's not clear yet whether the apps can still be legally monetized with advertisements or via some other scheme — but it's better news than consumers may have been expecting after Shenzhen's outright ban of the apps last week. (In the long term, I imagine Shenzhen's transportation department will reverse the ban and issue permits to a select group of taxi-finder apps if that's what becomes the norm elsewhere).
Still, I can't help but wonder what's wrong with developers adding a small fee on top of the price of a cab ride if consumers are willing to pay it. Of course, it cuts the government out of the loop to some extend and reduces government control over the industry, which is presumably the reason for these bans. But getting a taxi is already very difficult in many Chinese cities; customers complain they can't find cabs and cabbies complain they can barely make a living with the low government-set fare rates. Government control has thus far failed to resolve these issues; perhaps the free market should be allowed to take a stab instead.