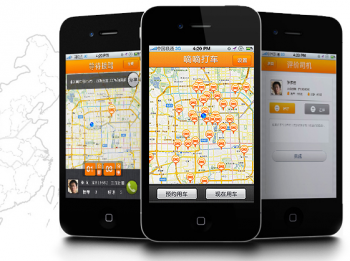 After an extended kerfuffle that saw the Chinese capital Beijing banning monetized taxi apps outright and then releasing its own ludicrously flawed app as a "replacement", the city's government has finally seen fit to let some third-party players into the game, approving four taxi apps for operation in the city. The apps are EasyTaxi, BJ Taxi, YY Zhao Che ("Shake Taxi Finder"), and Didi Taxi. All these apps will have 96106 tacked in front of their names, though, to indicate that they're officially approved. All other paid taxi apps remain illegal, as they either haven't applied for regulatory approval at all or are still in the application process.
The apps, and presumably all future taxi apps, will operate with a preset fee scale. Users can pay a 5 RMB ($0.81) surcharge to book a taxi immediately, or 6 RMB ($1) to book one four hours in advance. It's not entirely clear what the difference between the apps is meant to be — they're all being called "official" apps now — and it's possible that your request for a taxi using one app might ultimately be fulfilled via a different app (since the prices and system behind them are now the same), meaning that it will be tough for third-party developers to create any kind of brand even if they can manage to get their apps approved in the first place.
Still, these "new" apps are undeniably an improvement over the original government-developed 96106 app, which required you to book hours in advance, making the whole thing relatively pointless. At 5 RMB a trip, if the new apps are actually successful in helping passengers get cabs on busy days, expect them to become quite popular. But in a city as congested as Beijing (and with a shortage of cabs to boot), that's a big if.
See: 10 taxi apps you can use across Asia
(via TechWeb)