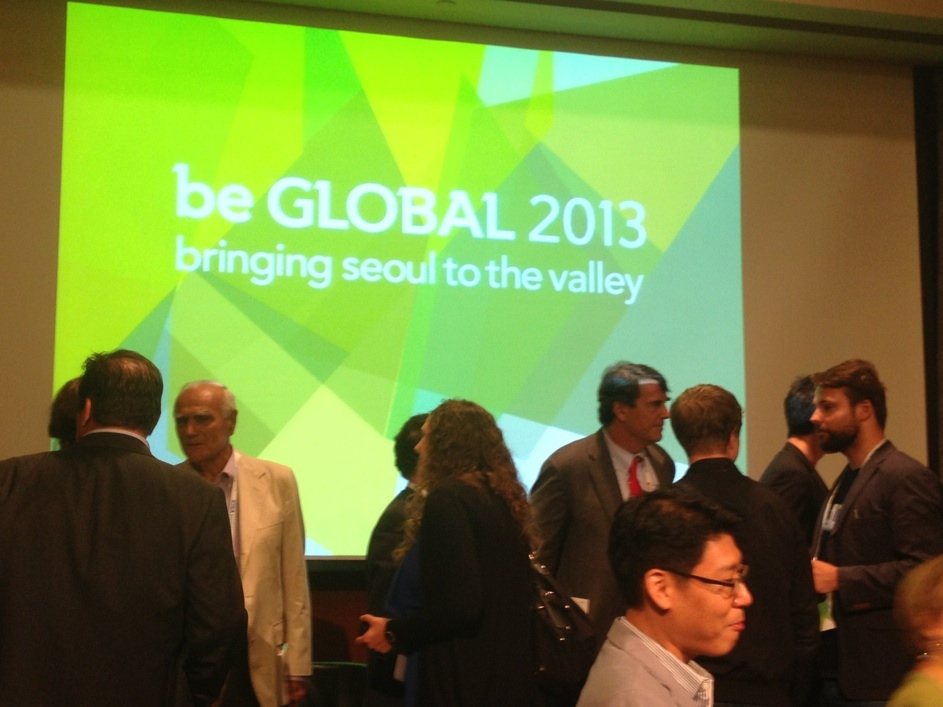 This past Friday, Korean startup blog beSUCCESS inaugurated its first beGLOBAL conference in Silicon Valley, bringing Korean startups together with globally-minded investors, incubators, and seasoned entrepreneurs.
For an overview of the event, I talked with John Nahm, a co-host of beGLOBAL and a founding partner at Strong Ventures. Nahm's firm initially funded beSUCCESS and its series of startup conferences, starting with beLAUNCH in Seoul's Gangnam district and Friday's beGLOBAL conference in the US.
"Korean startups don't have clout in Silicon Valley, so we wanted to create a high quality event with a top-notch group of startups and speakers," Nahm said. "We've not yet arrived like the Israeli startups have in the Valley, since we don't have a proven track record."
A South Korean government agency, KOCCA, recently selected a group of startups to debut in the Valley (at last week's TechCrunch Disrupt conference), but Nahm had some strong criticisms of the Korean government's startup selection process.
The Korean government has been very involved with bringing startups to the Valley, but the selection process has been mediocre at best. The founders don't speak English well and they're fumbling pitches; it's an embarrassment and it gives the wrong impression of Korean startups – that they don't know how to pitch.
Although beGLOBAL does count several Korean government agencies among its sponsors, it was an independent undertaking, "with its own quality control," Nahm said.
The challenge of localization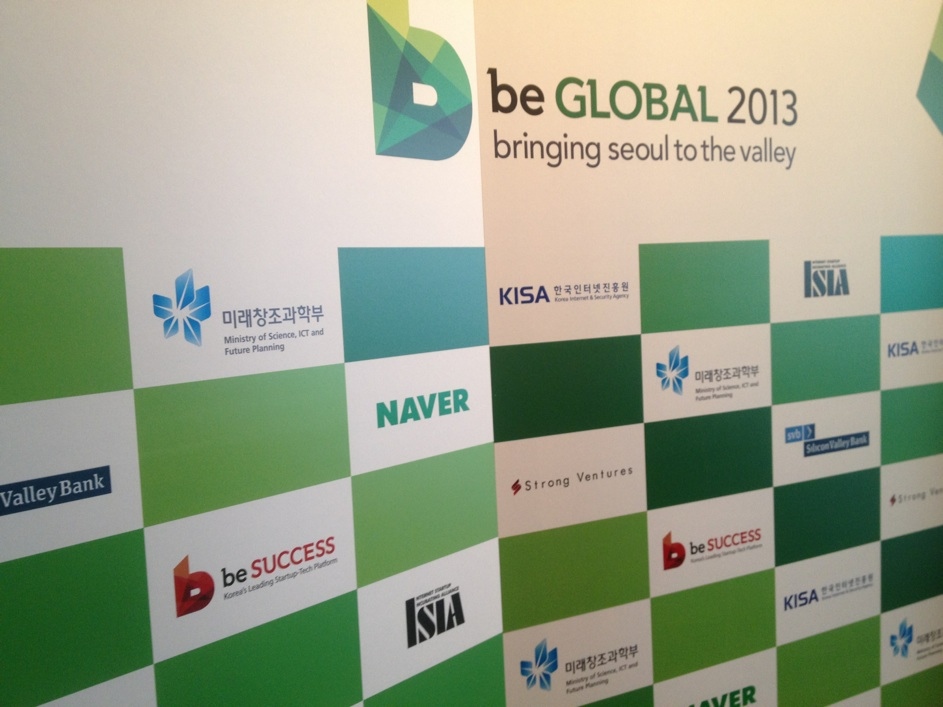 Throughout the event, there was a mix of panel discussions, fireside chats, and pitches before notable Valley luminaries, such as Christine Tsai from 500 Startups, and all three generations of the Draper family of VCs. The eldest of the three, Bill Draper, was a Korean War veteran who sparked his family's interest in what his son, Tim, called the "most advanced country in the world."
Tsai, however, largely echoed Nahm's sentiments on Korean startups going global. She explained:
Every single one of the startup teams I met in Korea wanted to be global, but they didn't know what that meant. With incomplete or nonexistent localization, their products still looked very Korean.
DramaFever co-founder Suk Park, on the other hand, spoke about the positive impact of his diverse background on his company's successful global expansion and growth. "I was born in Korea, grew up in Spain, and moved to the States for college, but this was just a starting point," he said.
When Park launched DramaFever, it initially catered to North American fans of Korean dramas, but it now hosts a wide array of Asian, Latin American, and Spanish content.
"Our audience's affinity for international content transcends ethnicity," he said. "Over 80 percent of our audience is non-Asian, and 30 percent of our audience is Latino."
Learning from Line's progress in Spain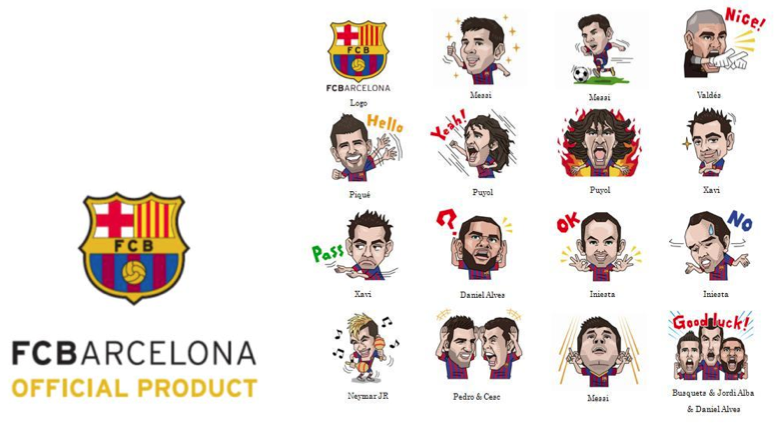 Co-host John Nahm, who was also raised in Spain, had some additional thoughts on entering foreign markets, as seen through the lens of dueling chat apps, KakaoTalk and Line.
Most Korean-Americans with some connection to Korea use KakaoTalk, and although usage has spread to other Asian-American groups, this hasn't allowed Kakao to break into mainstream usage.

In contrast, Line, developed by the Japanese arm of Korean web company, NHN, had a hugely successful campaign in Spain, where they used local talent.
Line's Euro-Americas CEO, Jeanie Han, also spoke at the conference and expounded upon the company's recent successes in Spain. After signing deals with FC Barcelona and Real Madrid (the stickers/emoticons for the Barcelona players are pictured above), for instance, Line saw 12 million downloads over the span of just a few days.
Han, however, lived in Spain for two months to study the local market in preparation for this campaign. She emphasized that cultural immersion is critical to the localization process. "You should personally live there in each country where you're localizing for at least a month."
And the winner is…
Of the Korean startups seeking to break into the US market via the beGLOBAL pitch competition, the team behind Tech in Asia regular Between announced a particularly interesting US branding approach for its couples messaging app.
"As we move into the US, you can consider us the 'anti-Snapchat,' since there are some moments you never want to disappear," team manager Erin Chang said.
Flitto, the crowdsourced translation platform and "Google translate killer" that this site covered a couple days ago was also in the running. The desktop and mobile app, with its two million users and near-instant human translation capabilities, was the only startup selected to attend both beGLOBAL and last week's TechCrunch Disrupt Korean Pavillion. Flitto's founder and CEO Simon Lee explained that the team would soon be opening up to 18 languages for real-time translation.
In the end, however, video creation marketplace Shakr won the competition. Founder and CEO David Lee used a series of colorful video demos to showcase how the Seoul-based company would allow video design professionals to sell customizable templates directly to consumers.
(Editing by Steven Millward)