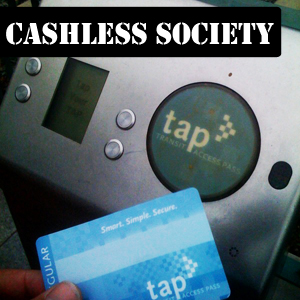 Last November, brewing company San Miguel Beer announced its plans to enter into the telco business. While this is not yet finalized, the conglomerate has made another entrance into the tech sector as it invests about Php 200 million ($4.4 million) to launch an NFC reloadable cash card called the Sweep card.
With only three percent credit card penetration in the Philippines, the goal of the Sweep cards is to slowly turn the country into a cashless society. Its purpose will be similar to Hong Kong's Octopus card, which allows them to use the card for train payments and store purchases. In the Philippines, the Sweep card will allow its users to pay at stores by simply tapping the card on a terminal.
While prepaid cards are already present in the country through local banks, the Sweep card's goal is to offer more varied options, making it a universal card for transactions. Apart from brick and mortar shops, the card can be registered online and be used to pay bills, top up prepaid mobile credits, and transfer from one Sweep card to another.
It has already closed a partnership with Greenhills Shopping Center, one of the most famous bazaar malls in Metro Manila. It will honor transactions using the card and help promote it. Two other malls, Tiendesitas and a new mall that's still being built, will also honor it in the coming months.
Apart from these transactions, San Miguel partnered with Philippines' Security Bank to allow ATM transactions through the card. It also plans to allow road toll, bus, and taxi payments through the card within the year.
The Sweep card costs Php 100 (S2.20) and is valid for three years. It has no balance requirement or annual fees.
San Miguel Corporation senior vice president Aurora Calderon told Manila Bulletin that it currently has 1,000 terminals in its 100 parner shops. It aims to have 6,000 terminals by March and a million cardholders by the end of the year.
(Source: Manila Bulletin | Photo: Flickr user waltarrrrr)
(Editing by Paul Bischoff)