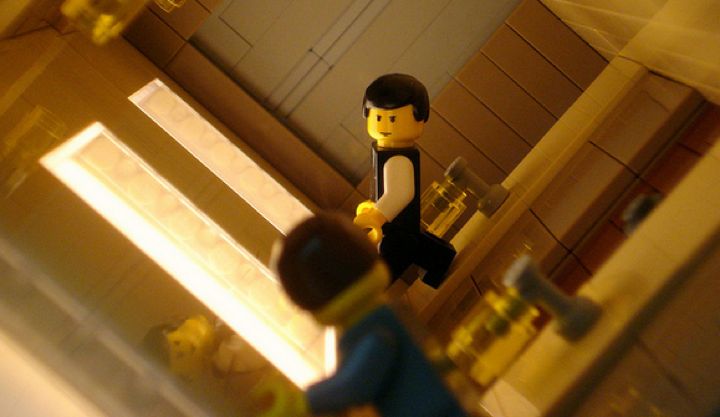 Beenos, the investment program of Netprice.com, is prepared to drive a hard bargain. Its Inception Program is designed to select only four entrepreneurs per year. Want to be one of those entrepreneurs? Prove your adaptability, resourcefulness, and analytical chops. And be prepared to give Beenos a 70 percent equity share in your company.
Most reasonable entrepreneurs would blanch at that proposal and write Beenos off as just another black hat in the venture capital world. But that would be a premature conclusion. A look at Beenos' management and investment philosophy would suggest the company is not a villain. In fact, it is positioning itself to be a hero in Japan's upstart entrepreneur ecosystem.
Netprice.com, an ecommerce holdover from the 1990s has been reinventing itself as a venture capital firm since 2004. The transformation will be complete in October when Netprice.com will completely rebrand as Beenos, maintaining its ecommerce holdings but putting its investment foot first. The firm has already had some success, mostly in the payments and ecommerce field. Its biggest highlight was investing in AucFan, an auction price comparison site that IPO'd in 2013 and is now sitting on a US$145 million market cap.
The Beenos team believes in challenging conventional wisdom, a trait that shines brightly in their twin investment strategies. On the one hand, Beenos operates a regular venture capital arm which looks for good companies in need of seed funding. It generally targets a 10 percent equity share and has already built a portfolio of over 80 startups around the world.
The other strategy, still in its infancy, is what Beenos calls the Inception Program. Beenos looks for promising entrepreneurs and offers to give them full strategical, design, and development support to create and execute a new business plan. In exchange, the entrepreneurs in residence give 70 percent of their new firm's equity to Beenos. The company's secret weapon to persuade skittish entrepreneurs? The fact that Hironori (Hiro) Maeda, the co-founder of esteemed accelerator Open Network Lab (OnLab), is leading the show.
Bringing Y Combinator to Japan
Maeda met Netprice CEO Teruhide Sato in 2009 when Japan's economy was in tatters. He was excited for the opportunity because he looked at his own failed companies – like Discover Tunes, a social media site for indie music fans – and realized he wanted to learn from someone like Sato, who had weathered bigger storms.
"No one was investing in startups at the time… we were talking about how to jumpstart the entrepreneur ecosystem again. I told him about this thing called Y Combinator, why don't we just bring this model to Japan?" Maeda told Tech in Asia.
Maeda entered Netprice, reporting directly to Sato – a one-man team with a big mission to fulfill. Maeda teamed up with technology and investment firm Digital Garage to create OnLab in April 2010. He gave many tech firms like Viibar, Whill, and Anyperk their first boost and brought in speakers like Biz Stone, co-founder of Twitter, and Phil Libin, founder of Evernote.
Maeda transitioned back to Netprice full time in October 2013 with an eye to dedicating himself fully to Beenos. The decision to put the Beenos brand first came up during a Netprice executive offsite. The management team had gotten together to discuss the next 50-100 years of the company and its identity.
According to Maeda, "Our identity is that we are all entrepreneurs. So we decided to embrace that and create a platform that supports other entrepreneurs."
When discussing the platform concept, Maeda says he wants the Inception Model to become a new consideration for entrepreneurs, rather than the basic bootstrap and accelerator models for growth.
When asked if he thinks an entrepreneur like Steve Jobs would enter the Inception Program, Maeda pauses a moment before acknowledging that his entrepreneurs in residence are unlikely to be Jobsian. But he notes that the purpose of the Inception Program is not to find the next ubermensch, but to teach an entrepreneur how to start and grow a scalable service. "It's like an MBA but you get all the practical experiences and at the end you have a company," he says.
No need to start from scratch
The firm is looking to add an entrepreneur in residence roughly every three months with no restriction on the total number. Each entrepreneur in residence teams up with a Beenos-approved designer and engineer. When it comes time to leave, an undetermined point since there is no term limit, the designer and/or the engineer can be hired away or even designated as a co-founder.
Maeda is confident that Beenos puts its entrepreneurs in an excellent position to build strong companies. His biggest emphasis is on validating ideas and unceremoniously dumping all proposals that lack proper data support. In fact, the three current entrepreneurs in residence are running with ideas different from the ones they initially brought to the table.
Before a business proposal gets the green light it must survive a 20-day intense analysis of customers, markets, and competitors. If data does not support the idea's viability, or if the 20 days is not enough time to draw a conclusion, then the idea must be tossed out.
Once a winner is found the real work begins. Maeda estimates that Beenos spends US$300,000-400,000 to start each company and has roughly US$1 million allotted to the Inception program per year.
The current entrepreneurs in residence are serial entrepreneurs looking to perfect their abilities and take a new company to a higher level. Two companies are already underway, albeit in stealth mode. One is a mobile service designed for Turkey, and the other is a health tech company focused on weight loss. A common refrain from them is that they chose Beenos for the people, one entrepreneur even citing Maeda's presence as the key reason for joining. Another summarized it as, "I believe that having a part of an exclusive global network of entrepreneurs in Beenos family facilitates encouragement, collaboration, knowledge-sharing, leading towards a
greater synergy and greater value."
See: Japan's CyberAgent Ventures reloads with $50M fund for Asian startups
"It feels like a boom right now"
Japan's economic recovery has its share of doubters but Maeda is not one of them. He thinks that Japan's entrepreneur spirit is making a comeback. He points to 2011 and says, "Maybe the earthquake kind of woke up the society a little bit and gave a sense of urgency to the entire nation." He also notes that the job placement rate for college graduates in 2011 was around 74 percent, the lowest in a decade.
This means that a new generation of Japanese, hungry to make their mark, will need to look for other ways to get money besides the traditional corporate salaryman life. "It feels like a boom right now," Maeda says, also citing the supportive government and strong tech community.
Boom conditions aside, Beenos is still very selective about who it works with. Maeda says he puts a higher value on the entrepreneur over the product. His willingness to invest in companies pre-product is a competitive advantage and it means he has to trust the entrepreneur to perfect or pivot the product on the fly. That approach typifies what Beenos and Maeda are trying to accomplish. He's not trying to ride a wave of hot tech properties. He's studying the currents to create the next one.
9月3日と4日にスタートアップアジア@東京を開催します!割引コード < TECHINASIA >を使ってみて下さい!
Startup Asia Tokyo 2014 is on Sep 3 and 4. Unlock secret level using code < TECHINASIA >
Image credit to Alex Eylar on Flickr.