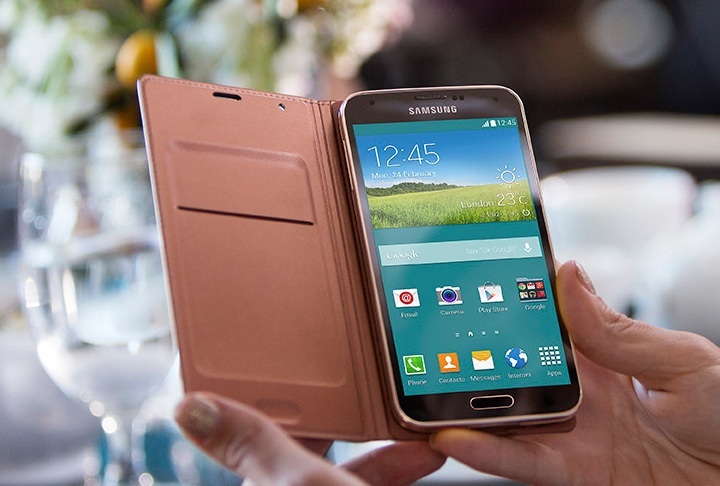 The Samsung Galaxy S5 has been made available worldwide today. Following that, as usual, the two major telcos in the Philippines will be competing head-to-head with their launches.
To give an overview of what the telcos are offering for the Samsung Galaxy S5, here are the available postpaid plans in the Philippines for the new Samsung device: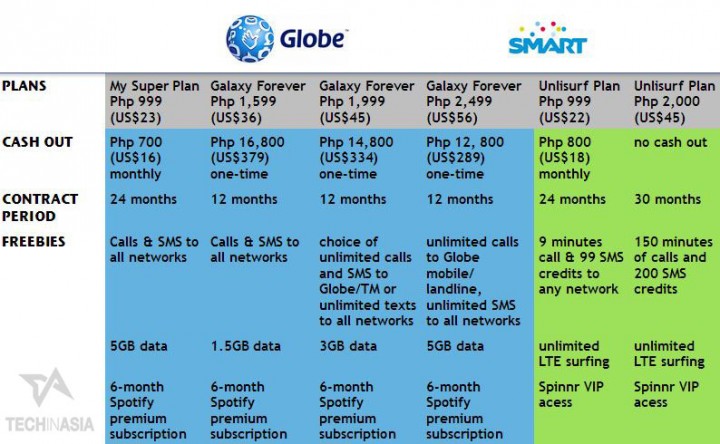 More detailed plans are also available at Globe and Smart's sites, respectively.
(See: Samsung Galaxy S5 joins new smartwatches and fitness tracker in today's global launch)
Additional perks
Given that these telcos are battling over the same device, they also use their own gimmicks in order to catch the attention of subscribers.
Globe launched the Galaxy Forever Plan, which lets subscribers re-contract their existing Galaxy Forever Plan or upgrade to a different plan after the 12-month contract period has ended. This means that subscribers will be eligible to receive the latest Galaxy model once it comes out. Upon renewal of the contract, subscribers have the option to keep their Samsung Galaxy S5 and pay the corresponding cash-out for the newer model, or trade it in for a lesser cash-out. This is something they also did during the iPhone 5S launch last November.
Globe subscribers who purchase the S5 before April 18 will be entitled to join an interactive online contest, where they will be given any number of 500 Samsung products such as the Samsung Galaxy Gear 2 and Samsung Sound Over-Ear Headphones.
Meanwhile, Smart's move is to offer the S5 for free to subscribers of its premium postpaid line Smart Infinity. The Smart Infinity plan is available in Php 3,000 (US$68), Php 5,000 (US$113) and Php 8,000 (US$181) monthly plans. As an add-on, those who subscribe to the Php 5,000 and Php 8,000 price can also receive the Galaxy Gear 2 and the 32-inch Samsung Smart TV, respectively.