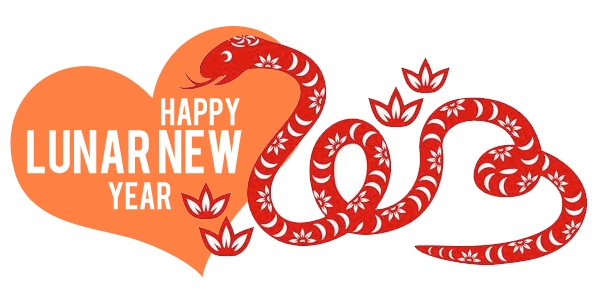 The festive season is just around the corner. So in light of the upcoming Lunar New Year holiday in the many countries around Asia, and followed immediately by Valentine's Day, we've made a list of promotions and events that are happening in various Asian startups and web companies!
GITS Indonesia creates mobile marketing tools, like mobile web and mobile apps, aiming to make life more efficient on the go.
They claim to be one of Indonesia's best Android developers with a huge portfolio of projects. For both Chinese New Year and Valentine's day, GITS Indonesia is offering mobile apps development on Android platform for non-profit communities and organisations, as well as online news website, at no cost. For more information, you may contact them directly here.
Jooix is a Singaporean e-commerce site launched in 2011 that provides highly curated and design-centric products. It's holding its first Lunar New Year mega online sale from now to February 12th with items going at discounts of up to 30 percent. Free shipping and a mystery $100 hongbao, those red envelopes stuffed with cash usually given to youngsters at this time of year, will be presented to shoppers who spend above SGD$188.
For Valentine's day, Jooix offers a special service called "The Cupid Express", where orders made by February 14th (at 10am) will be delivered on the very same day before 5pm. Of course, this is just within Singapore.
Exabytes Network was established in 2011, and has since provided web hosting, dedicated servers and domain names. For this Chinese New Year, Exabytes is joining the celebrations with its "CNY .sg hongbao promotion".
Up to the February 28th, all new ".sg" and ".per.sg" domain name registrations under this promotion are available at SGD$6.88 each for the first year.
iTwin offers solutions that enable security and privacy for your data when using public internet connections.
For this festival, the company is offering iTwin Connect (a personal VPN device) at US$129, along with a free pouch and free shipping. Readers can also enter a Chinese New Year lucky draw to win an iTwin File Access device by entering the promotional code "CNY2013" during checkout here. Valid from February 9th to 25th.
For their Valentine's day promotion, readers can purchase both the iTwin Connect and the iTwin File Access (which provides simple and secure file sharing) for US$188 using the promo code "ITTAKES2" here. This promotion is valid from now to February 28th.
Sold.sg is an online auction website that lets users bid for brand-new products and services at a highly discounted price.
Sign up as a Sold.sg member between now and February 24th and stand a chance to win in the Lunar New Year lucky draw. New members will receive an additional chance if they purchase their first Sold.sg Token Packs during the promotion period.
Sribu offers crowdsourced designs on things like T-shirts, brochures, calendars.
To celebrate the start of another lunar new year, Sribu is giving a deal on new posters, flyers, invitations, and banner designs on its site. Get 20 percent off from their Bronze, Silver or Gold contest packages and 90 percent off additional designs from the entries. Create your first design contest by visiting here.
Etable is a social platform for food lovers to discover and recommend restaurants, sharing their experiences with the community.
To commemorate the month of love, Etable is having a Valentine's day event where users are invited to share a picture of themselves and their Valentine at their favorite restaurant, and get your friends to vote for the picture. More details on this event will be released on their event page on Monday, the 11th.
Singapore-based start-up TackThis is a platform where anyone can create an e-commerce store and embed it on their Facebook pages, blogs, or any website.
With its all-new Chinese New Year "prosperity promotion", users can start their very own e-store at just SGD$3.90 per month instead of the usual SGD $9.90 by clicking here or enter the promo code "HappyTack390" when signing up for the novice plan.
Readers who are fretting over gifts for their significant other this Valentine's day could also take advantage of the offers for Tackthis' Protag, a slim, credit card-sized device that helps prevent theft and loss of belongings. Enter the code "protageyourbelongings" upon checkout to receive a 20 percent discount. You can also opt for quintessential geek gear from Altego and get 20 percent off when you use the promo code "maytheforcebywithyou" upon checkout.
Webvisions is a web hosting service provider that is also having a Chinese New Year domain registration promotion where all new ".sg" and ".per.sg" domain name registrations under this promotion are available at SGD$6.88 each for the first year
Zopim is a six-year old Singaporean startup that provides live chat software for websites. For Valentine's Day, it will be giving away twenty $20 Amazon vouchers for folks who can guess three Valentine's phrases that have been drawn by their illustrator. Readers who want to take a guess can visit their event page here.
In addition, they are offering a free Valentine's day theme for all Zopim users too.
Softlayer, a leading provider of cloud computing and dedicated and managed hosting, is giving a chance for brand-new customers to try out their cloud server service for one month for free.
Softlayer's CloudLayer Computing allows users to deploy public cloud instances with exceptional features in as few as five minutes, and such features includes seamless integration with dedicated servers, custom configurations (cores, RAM, and storage) and an easy to use customer portal and mobile apps.
Last of all, here's the most festive-looking of the bunch, and it's a totally free app. Facinate Chinese New Year is a brand new app created by Thailand-based company i-App Creation for iPhone users to commemorate the year of the snake. There are plenty of Chinese New Year-themed frames within the app, plus props and stickers to decorate your photos, and they can be shared with buddies via email or Facebook.
Tech in Asia would like to wish our readers a very Happy Lunar New Year and Valentine's day! Bask in the festive mood with the promotions listed above!
Disclosure: Sribu.com and TackThis are our sponsors for the Tech in Asia Meetups; please see our ethics page for more information. Note that we asked startups and companies in the region to tell us about their festive promotions, and did not charge for this.
(Image: CityofSydney.nsw.gov.au)