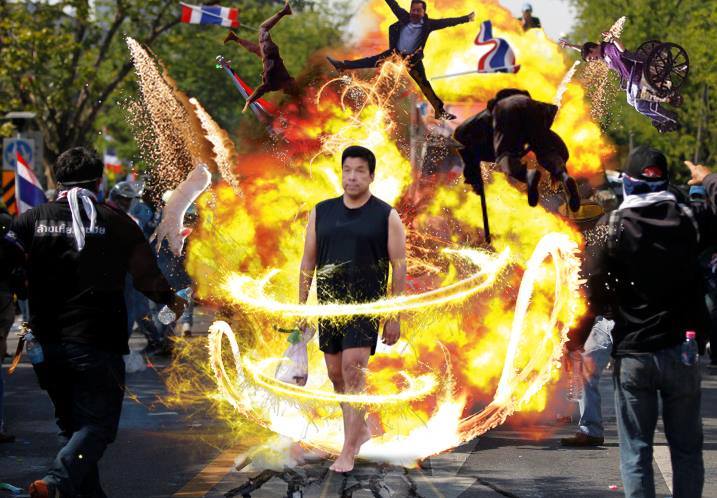 With the Bangkok Shutdown and protests in other provinces ongoing, the political unrest has plagued Thailand for a few months now. The situation doesn't seem like it will end anytime soon considering an activist was just shot to death on Sunday, but that hasn't stopped Thai netizens from trying to lighten the people's mood.
Chadchart Sittipunt is Thailand's minister of transportation. He has been the center of attention since he started using public transportation (not a normal thing for a cabinet member to do) and presenting himself as a grounded person. One day, he walked barefoot to a temple to offer food to the monks, and someone snapped a picture. Since then, that picture has gone viral in Thailand with as many memes as one could possibly think of.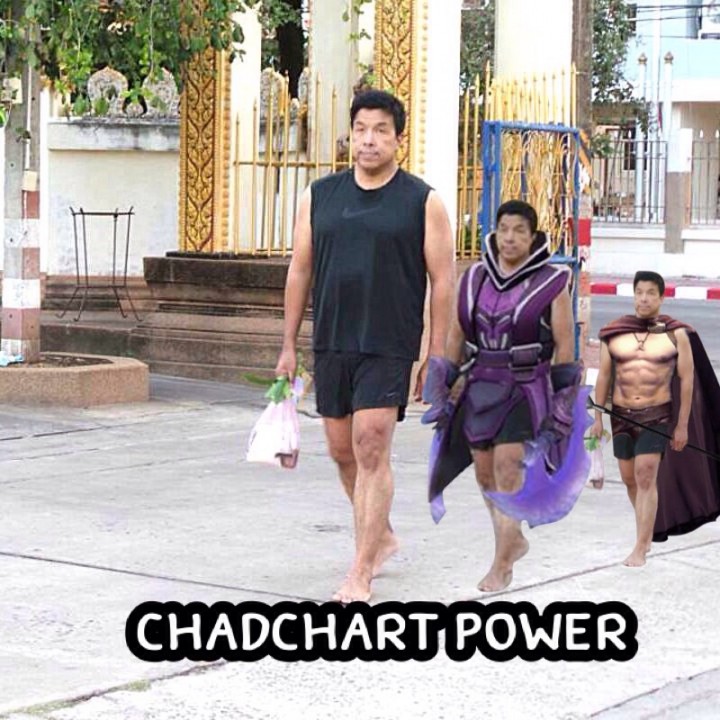 Like him or not, his meme has been popular for months now. Two developers saw the Chadchart fever as an opportunity, and made a couple of apps with his likeness.
1. Molome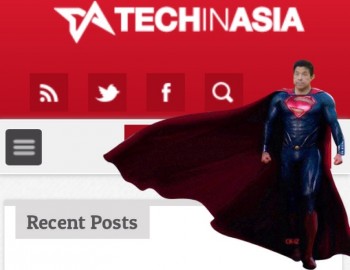 One of this year's JFDI statups, Molome is Instagram crossed with Line Sticker. Basically, it's a photo-sharing platform that comes with a meme generator and sticker function. Molome now offers a set of Chadchart Power stickers. He comes in his ordinary outfit, as well as Superman, Spiderman, and Spartan Chadchart. According to the startup's CTO Sittiphol Phanvilai, the app saw 2,000 downloads in the first weekend after the stickers were launched. 1,500 of them happened in the first three hours (before the platform took the stickers down then republished them again). About 1,500 photo uploads had the minister's meme on them.
Molome is available on iOS, Symbian, Android, BlackBerry, and Meego.
2. Chadchart Crush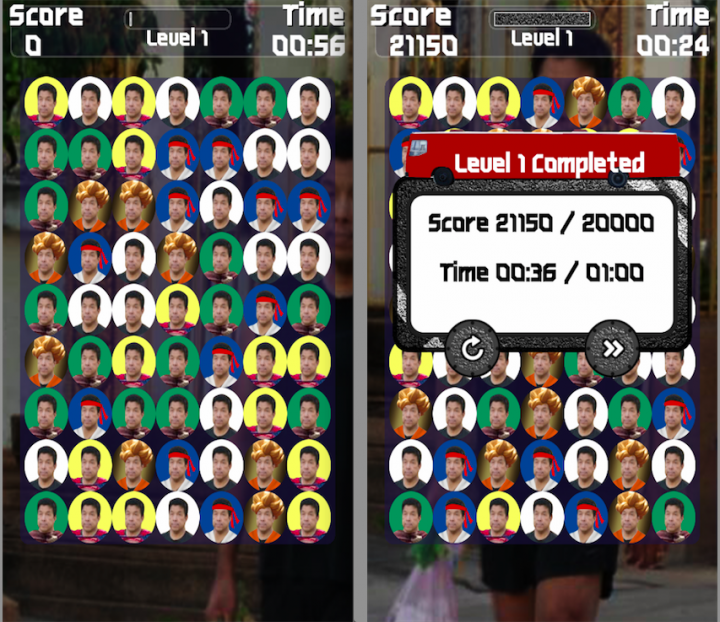 Chadchart Crush is a match-three puzzle game. It's basically Candy Crush Saga, but instead of candies, the pieces are Chadchart's head. The app was created for a laugh, so the game isn't too sophisticated. It does deliver the parody message, though. In addition, the app also has 4.8-star rating on the app store.
Chadchart Crush is available on Android.
(Image credit: การ์ตูนเถื่อน Facebook page)
(Editing by Paul Bischoff)