While building your startup from the ground up is quite tough already, deciding to sell the business in the end might also be one of the toughest decisions a founder must make. That's the decision Soegianto Widjaya and Andry Suhaili faced before selling their respective companies – DapurMasak and PriceArea – earlier this year. We bring them together for our first Tech in Asia Meetup in Bandung this year.
See: 5 reasons why Bandung is a great tech city – and why it really could be Indonesia's Silicon Valley
Both Widjaya and Suhaili tasted failure before achieving success. The two of them each founded ventures that sunk to the ground before rebounding and building firms that other companies bought. How did those two founders have the mettle to keep doing what they were doing? And how did they feel when they decided to sell their baby?
Do join us on June 26, 6.30 p.m. @ Bober Tropica. You can grab the tickets for free here!
Agenda:
6.30 – 7.15pm: Registration
7.15 – 8.10pm: [Keynotes] The journey from fundraising to getting acquired
8.10 – 8.25pm: Q&A
8.25 – 9.00pm: Networking & light refreshments
Venue:
Bober Cafe Tropica
Jl. Sumatera no.5. Bandung, Indonesia
Speaker: Soegianto Widjaya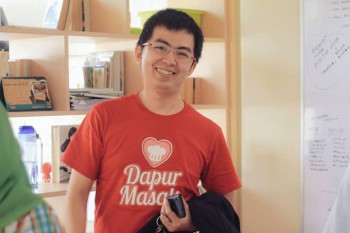 Soegianto is the founder of DapurMasak. He graduated from the University of Indonesia with a degree in accounting. DapurMasak is a platform that lets household chefs share their cookbooks with other food lovers! In 2014, Japan's Cookpad purchased DapurMasak. Soegianto believes that through the spirit of sharing, he can spread the joy of cooking and turn Indonesia into a healthier, richer, and happier country.
Speaker: Andry Suhaili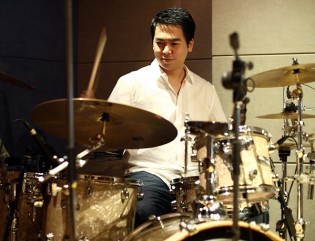 Upon completing a double major (computer science & computer animation) from the Arts Institute of California, Los Angeles, Andry founded an advertising company and continued to operate within the industry for seven years servicing a spectrum of clients from numerous industries.
His experience as an entrepreneur, understanding of consumer behavior, and awareness of the commercial landscape (both offline and online) led him to develop PriceArea, an invaluable solution for online window shoppers. PriceArea received investments from East Ventures, GREE, and Sony's So-Net before South Korea's Yello Mobile purchased it in May.