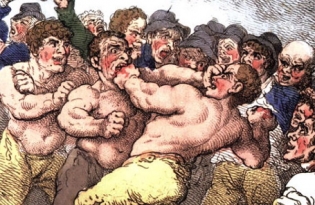 We've written quite a bit about the ongoing war between Baidu and Qihoo 360, but things are happening so fast, it's tough to keep up. Here's the latest from the front: Qihoo has officially replaced Baidu's image search with the image search from government-owned search newbie Jike. Previously, Qihoo had maintained its link with Baidu images while replacing its MP3, maps, news, and answers links with competing services.
So Baidu services are totally out on 360 search. Baidu does not seem to have responded to this; the company is preparing for its upcoming Baidu World conference, and insiders told Southern Metropolis Baidu is in defense mode right now in case of a Qihoo 360 surprise attack. Certainly, the upcoming conference does seem to present Qihoo a potential opportunity to do some damage and grab some publicity.
But if some Baidu supporters are to be believed, Qihoo's 360 Search could be steering it towards legal trouble. Some have suggested that based on 360's search results, it is likely to have copied at least parts of Baidu's or Goole's search algorithm, which would be illegal. In a series of tests across the three search services, I found some definite similarities between 360 Search results and Baidu results, but definitely no smoking gun. And indeed, if both search algorithms are good, one would expect the results to be somewhat similar anyway.
Of course, whether 360's search is good is another question entirely. The company has users on its own software it may be able to channel into its search; in other words, 360 Search may not have to be any good. But the lack of direct access to Baidu products certainly weakens 360's offerings from a user's perspective. Many of these services are quite useful, and although Qihoo has found approximations for all of them, there is a reason that they were using Baidu's products before this war began. Baidu's products are better.
Will that matter? Only time will tell. It's hard to imagine that Qihoo could win by offering its users an inferior product. But then again, there are an awful lot of complaints about its security software, and that seems to be widely used, so perhaps it is possible.
[Southern Metropolis via Sina Tech, Image Source]