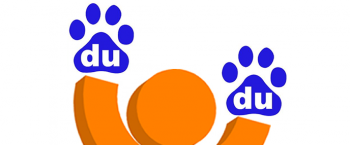 UPDATE 10/24/2013 16:08 – Dianping has denied reports saying it is in acquisition negotiations with Baidu.
Chinese search giant Baidu (NASDAQ:BIDU) is in negotiations to buy location-based restaurant review and group buying website Dianping for $2 billion, according to PingWest (article in Chinese). Baidu refused to comment on the rumor.
Dianping has been the go-to source on web and mobile for user-created food reviews in China for some time. It even predates Yelp in the US by a year. It also has listings for hotels, hairdressers, massage parlors, karaoke bars, and more. An acquisition would mean Baidu can add Dianping's listings to its own Yelp-like app (Baidu 身边), and it can also get its hands on Dianping's daily deals/group buying service.
China's daily deals battle
When it comes to daily deals websites in China, Dianping sits in third place by market share. Still, Dianping has never made a profit.
Baidu already took a stake in China's group-buying market when it acquired the majority of Nuomi in August for $160 million. That deal has yet to officially close. In Q1 2013, Nuomi was in sixth place among the country's daily deals sites with 5.9 percent of the market. Nuomi is not profitable, either.
Baidu also has its own daily deals site in the form of Baidu Group Buy, which received a major revamp in strategy earlier this year, but it still hasn't really caught on.
Alibaba still runs the show with Juhuasuan, the most popular daily deals website in the nation. But when we narrow it down to local service deals, Juhuasuan falls to seventh place, with Dianping and Nuomi at second and fifth, respectively. The other big player in this market is Meituan, which sits in second place overall and first place for local deals.
An acquisition of Dianping by Baidu would be huge. Not only does Baidu control most of China's search market, it also has the most popular online maps service. Combine that with an extremely popular LBS like Dianping, and you've got a recipe for success.
(Source: PingWest)
(Editing by Steven Millward)