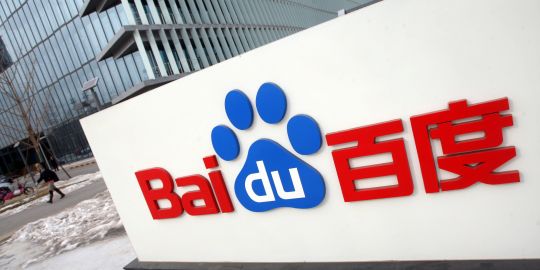 Baidu (NASDAQ:BIDU), China's top search engine and web portal, will be launching its search engine in Thailand with a Thai language version, confirms Kaiser Kuo, the company's international communications director.
The search giant will also be expanding its office in Bangkok. We see in several job postings that the Internet giant is seeking a product manager for web search, a product manager for user operations, and finance personnel.
It's not clear when Baidu.com will officially launch in the Land of Smiles, but it's safe to assume by looking at the job postings that Baidu's search expansion is in progress. (Update: To clarify, this is only at the hiring stage, and the launch could be years away. There's no set date. The title has been changed to reflect this).
Baidu has been active in Thailand since 2012. Several Baidu products have been launched in the country: Android app Du Batter Saver, PC browser Spark Browser, mobile photo enhancement and sharing app PhotoWonder, web directory Hao123, Windows app Baidu PC Faster, and more recently Baidu Antivirus.
Kaiser Kuo told Tech in Asia this morning:
We definitely plan eventually to roll out our flagship search product (Baidu.com), but not until we're ready with a product that we feel will be competitive.
Baidu is more than ready
However, coming to Thailand as a search engine might not be that easy. It already has homegrown search engine Sanook, which is also the country's largest web portal. Moreover, Google is not a new name to the Thai market either.
Kaiser is positive about his company's expansion though. While he doesn't read Thai, and hence "doesn't have a means to evaluate local competitors", he believes that the search engine has an edge with direct search results that resolve queries immediately on the results page. He adds:
You can expect that as Baidu Web search matures in Thai that we'll also find ways to stand out…we view search very much holistically, and are aware that mobile and PC-based search are both critical to success, with each having its own characteristics that we'll want to get right for Thai users. Understanding the intricacies of the local language is also vitally important for competitive success in search.
Baidu has been making a concerted effort to expand into the region, which involves opening a research lab in Singapore. Called BIRC (Baidu I2R Research Center), the lab focuses on Southeast Asian languages, with Thai being one of the first into which the company devoted significant resources in natural language processing and multimedia search.
Kaiser says:
Baidu's success in China had everything to do with its recognition that the requirements of Chinese Internet users were very different from the US: their language, their search habits, the things that they tend to search for, even cultural variables. We just don't believe that one size fits all. We don't believe we can succeed in Thailand or any market unless we have a very good, nuanced grasp of the unique characteristics of the language, a clear understanding of the needs of local users, and an offering that differentiates itself clearly and offers superior search results.
Since the company has been in Thailand for quite a few years, it had some time to understand the culture, audience, and market. Once launched, Baidu.com could be in a strong position and will force companies small and big, including Sanook and Google Thailand, to watch their backs.
(Editing by Terence Lee and Steven Millward)